Community Art Project Will Enhance the New Glarus Library
By Beth Blahut
[New Glarus, WI, January 18, 2021] Over the years, efforts to build a new library in the Village of New Glarus have come a long way and while the pandemic has put many things on hold, these efforts continue. As we come closer to achieving the dream of a new building, the library has developed a project to encourage people of all ages to make art for the new library.
In December, the library received a $5,353 grant from the Anonymous II Fund of the New Glarus Community Fund of the Community Foundation of Southern Wisconsin. The grant, titled, 'Mapping Our Community: Perspectives and Stories from a World Transformed,' is a community-wide art project inspiring people to reflect on and share personal experiences of the year 2020. Participants of all skill levels will be encouraged to record memories and tell stories on their maps illustrating how their priorities have shifted during the past year. The project will provide materials and inspiration for area residents to draw, paint or collage maps of their world during the pandemic using various media on paper. One family could work together to make a map or friends could collaborate, revealing how they stayed connected in 2020.
In mid-February, art materials and other resources for the project will be available for pick-up at the New Glarus Public Library's 4th Avenue window. The deadline to submit completed maps will be April 9-10.
An inspirational video, calendar of related events and online gallery of residents' maps will be shared on the 'You Are Here' website, which will be launched in February.
The 'Mapping Our Community' works of art will be displayed in a public exhibition during the New Glarus 175th Anniversary Celebration, July 29 to August 1, 2021.
A number of these unique maps will be framed for long-term display at the new library. The map project is the first in an exciting series of projects with  the theme, "bringing the community into the library through the arts."
NEW GLARUS PUBLIC LIBRARY FOR IMMEDIATE RELEASE
Beth Blahut, New Glarus Library Board Trustee
608-444-8419 bblahut444 [at] gmail.com
Image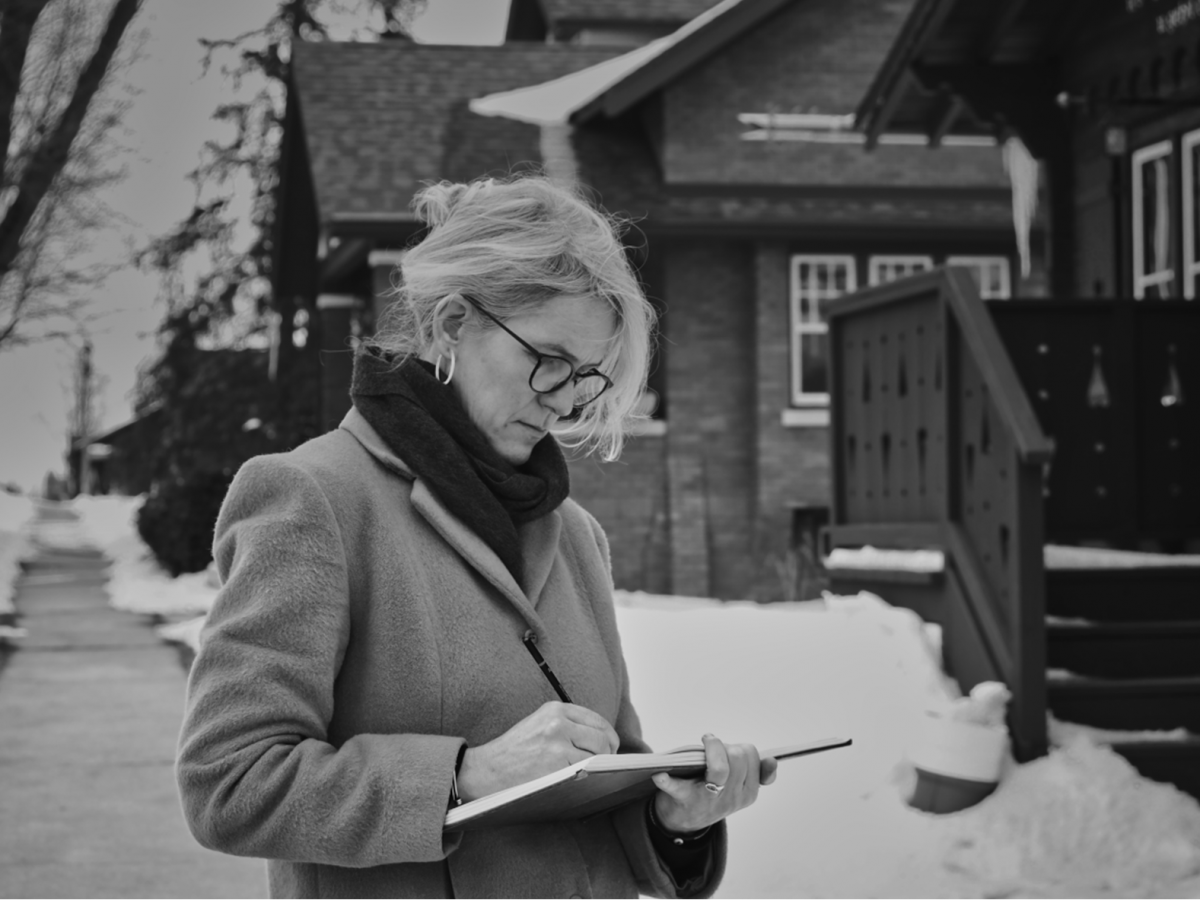 Photo: Library Board Trustee, Beth Blahut, who is managing the project, draws preliminary sketches for her map.