Thanks for another great year of summer reading!
73 preschoolers read 3,732 books
116 elementary students read 1,538 hours
102 middle & high school students read 1,326 hours
Many thanks to our program sponsors:
Bank of New Glarus Board of Directors
Country View Veterinary Service
Culver's of New Glarus
Dane County Fair
Eugster's Farm
Friends of the New Glarus Public Library
Madison Mallards
Marine Credit Union
Milwaukee Public Museum
New Glarus Utilities
New Glarus VFW
Phillipson & Uretsky Law Offices
Pizza Hut
Schuster's Playtime Farm
South Central Library System
Stuessy-Kuenzi American Legion Post 141
Union Bank & Trust
KidSpeak by Transparent Languages!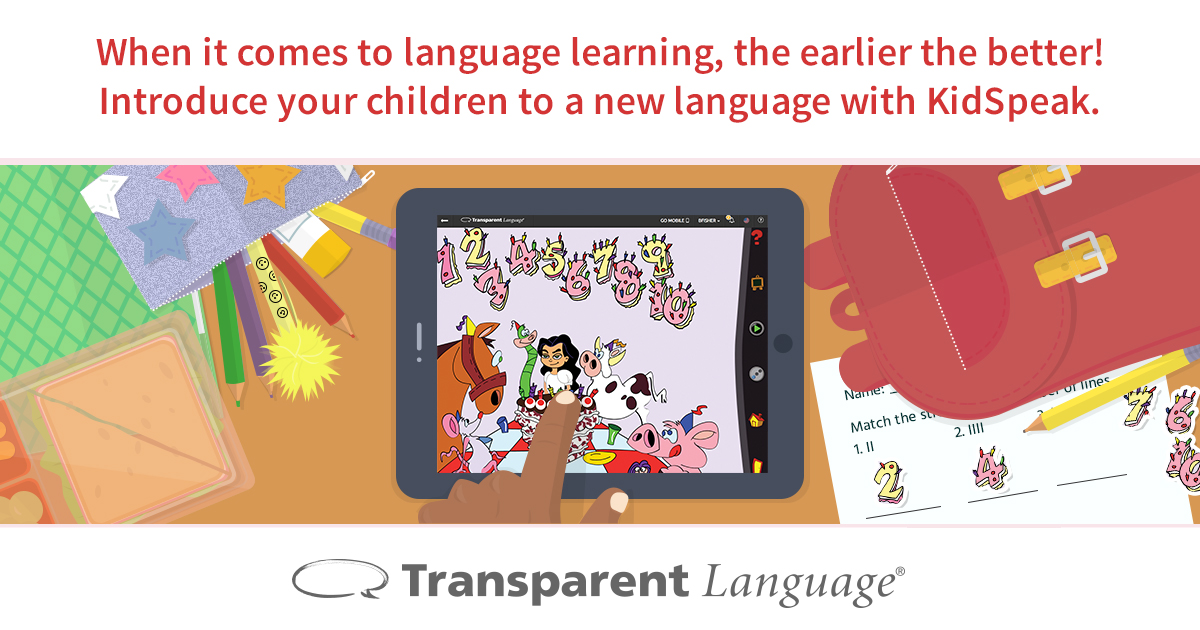 You've heard it before and it's worth hearing again: the best time to start learning a new language is as early as possible. The cognitive benefits of bilingualism pay off into adulthood. 
The library already offers language learning for elementary-to-adult level learners in Transparent Language Online. We're happy to announce that now includes KidSpeak, a fun, age-appropriate online language course designed for ages 6 and up!
All you need is a library card to introduce your children to English, Spanish, French, Italian, and Mandarin Chinese. The program teaches words and phrases suitable for learners' age, needs, and interests. (No "I'd like a glass of wine." in this course!) More than 40 activities, puzzles, and songs guide young learners through the basics, along with a cartoon "friend" who speaks the language.
To get started, visit our Online Resources page and click on the Transparent Languages icon.  You will need to enter your New Glarus library card number, and from there you can create a customized account for your child.
Music & Movement Will Return Fall 2019!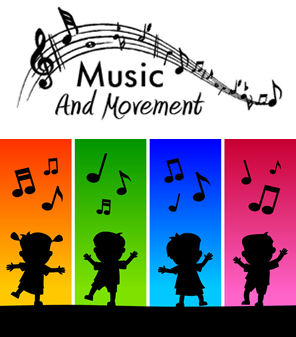 These interactive classes are perfect for active babies and toddlers.  Why Music & Movement?  According to Musikgarten, a leader in the field of early childhood music education, music serves many purposes:
Music is a language, and children are oriented toward learning language.
Music evokes movement, and children delight in and require movement for their development and growth.
Music engages the brain while stimulating neural pathways associated with such higher forms of intelligence as abstract thinking, empathy, and mathematics.
Music's melodic and rhythmic patterns provide exercise for the brain and help develop memory. Who among us learned the ABC's without the ABC song?
Music is an aural art and young children are aural learners. Since ears are fully mature before birth, infants begin learning from the sounds of their environment before birth.
Music is perfectly designed for training children's listening skills. Good listening skills and school achievement go hand in hand.
Developmentally appropriate music activities involve the whole child-the child's desire for language, the body's urge to move, the brain's attention to patterns, the ear's lead in initiating communication, the voice's response to sounds, as well as the eye-hand coordination associated with playing musical instruments.
Music is a creative experience which involves expression of feelings. Children often do not have the words to express themselves and need positive ways to release their emotions.
Music transmits culture and is an avenue by which beloved songs, rhymes, and dances can be passed down from one generation to another.
Music is a social activity which involves family and community participation. Children love to sing and dance at home and school.
1,000 Books Before Kindergarten
Why 1,000 books? 
"Everyone wants to do the best for their baby.  Looking at books with your child every day is one of the most important things you can do for his/her future.  Sharing books together strengthens your child's foundation for learning.  Pointing at pictures in a book, saying rhymes, singing songs, writing words, and playing together makes your child more ready for school.  Your baby's ability to learn grows from interacting with you, not a screen or educational toy.  Plant the seed for lifelong learning by growing a reading relationship with your baby."  -Growing Wisconsin Readers
1,000 Books Before Kindergarten is open to all area children who have not yet started 5-year-old kindergarten.  Participation is easy and free.  Stop by the library or use our online registration form to sign up.  Record each book you and your child read together on your reading log.  You can count books heard at story time, daycare, and at school.  In recognition of your reading achievements, your child will earn a book to keep at the 100, 300, 600, and 1,000 book levels.  So what are you waiting for?  Sign up today!
1,000 Books Before Kindergarten is supported in part by the New Glarus Community Foundation.
Story Line
Call the New Glarus Public Library Story Line @ 527-4363 to hear a folktale, poem or song at nap time, bedtime or anytime! Story Line is sponsored by the Friends of the New Glarus Public Library.
Links for Caregivers
Resources for Helping Children Cope With Tragedy and Scary Images in the Media