Image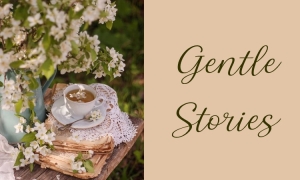 Binge Box Contents
Anne of Green Gables (1985): An orphan girl, sent to an elderly brother and sister by mistake, charms her new home and community with her fiery spirit and imagination.
Little Women (1994): The March sisters live and grow in post-Civil War America.
The Secret of Roan Inish (1994): Young Fiona lives with her grandparents in a small fishing village where she takes an active role to unravel the mysterious secrets.
Sense and Sensibility (1995): Rich Mr. Dashwood dies, leaving his second wife and her three daughters poor by the rules of inheritance. The two eldest daughters are the title opposites.
Tuck Everlasting (2002): A young woman meets and falls in love with a young man who is part of a family of immortals.
Finding Neverland (2004): The story of Sir J.M. Barrie's friendship with a family who inspired him to create Peter Pan.
Miss Potter (2006): The story of Beatrix Potter, the author of the beloved and best-selling children's book, "The Tale of Peter Rabbit", and her struggle for love, happiness, and success.
Christopher Robin (2018): A working-class family man, Christopher Robin, encounters his childhood friend Winnie-the-Pooh, who helps him to rediscover the joys of life.