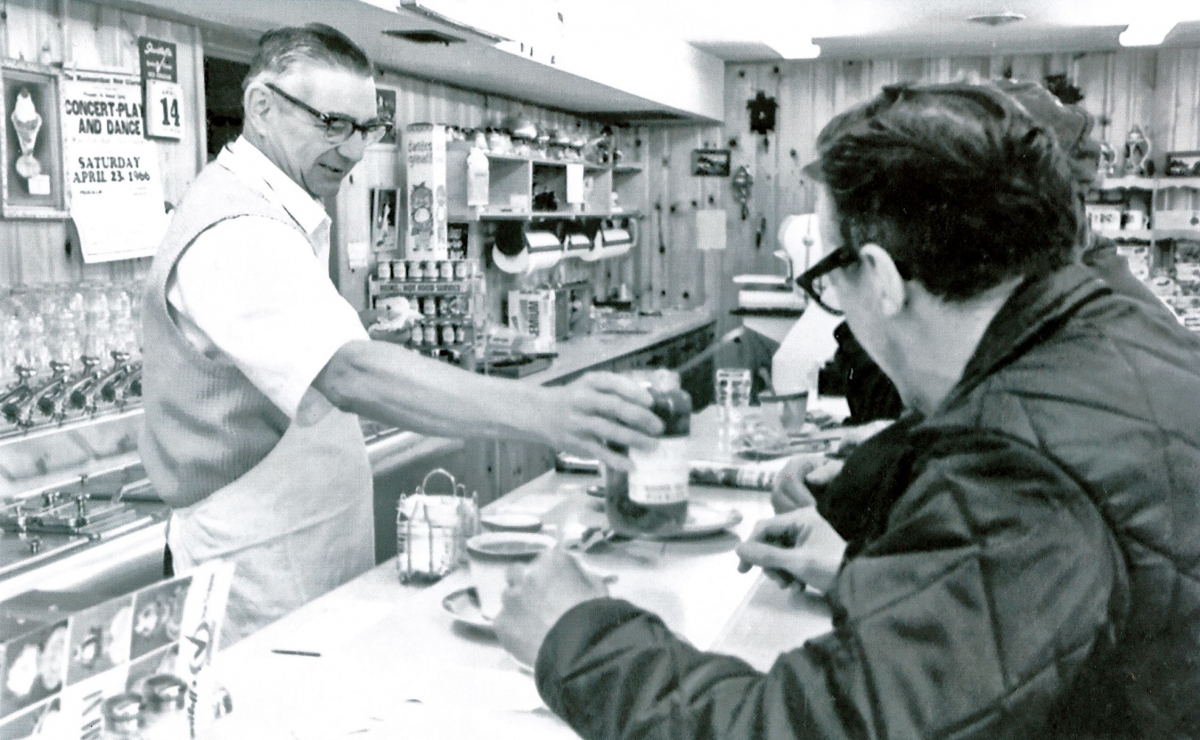 The morning coffee gang get together for some talk and coffee. Behind the counter is Bob Strickler, owner of the Swiss Maid, a cheese and sausage shop.  The man in the foreground is Millard Tschudy, one of the regulars.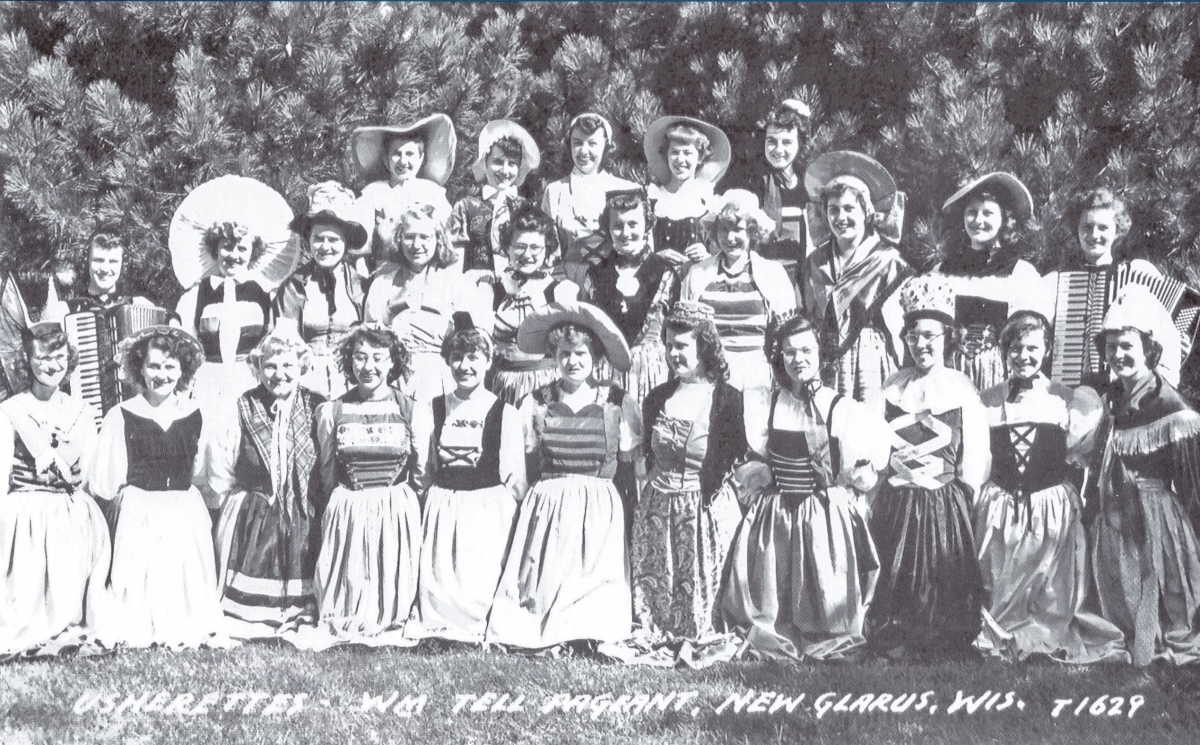 Wilhelm Tell Usherettes in their Swiss costumes representing Switerland's many cantons.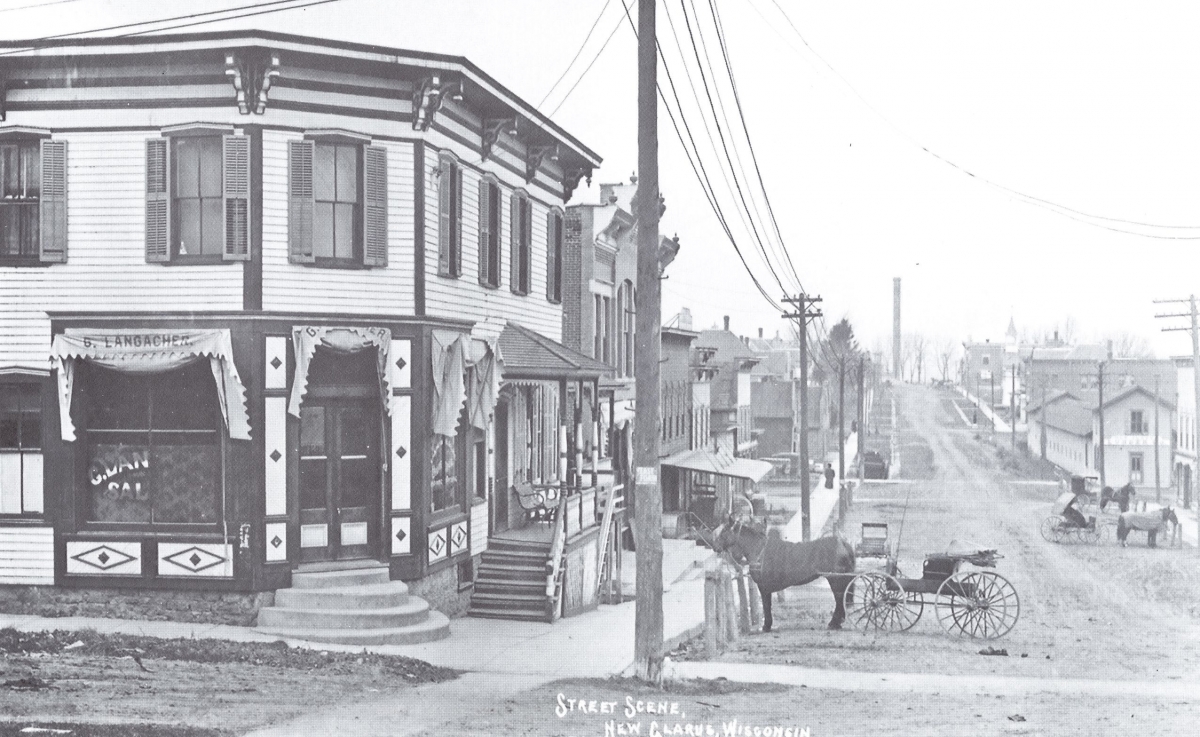 The 400 block of Second Street.  In the foreground is a building long known as Four Corners bar, with rental rooms on the second floor often housing retired bachelor farm workers, or men with no families in New Glarus.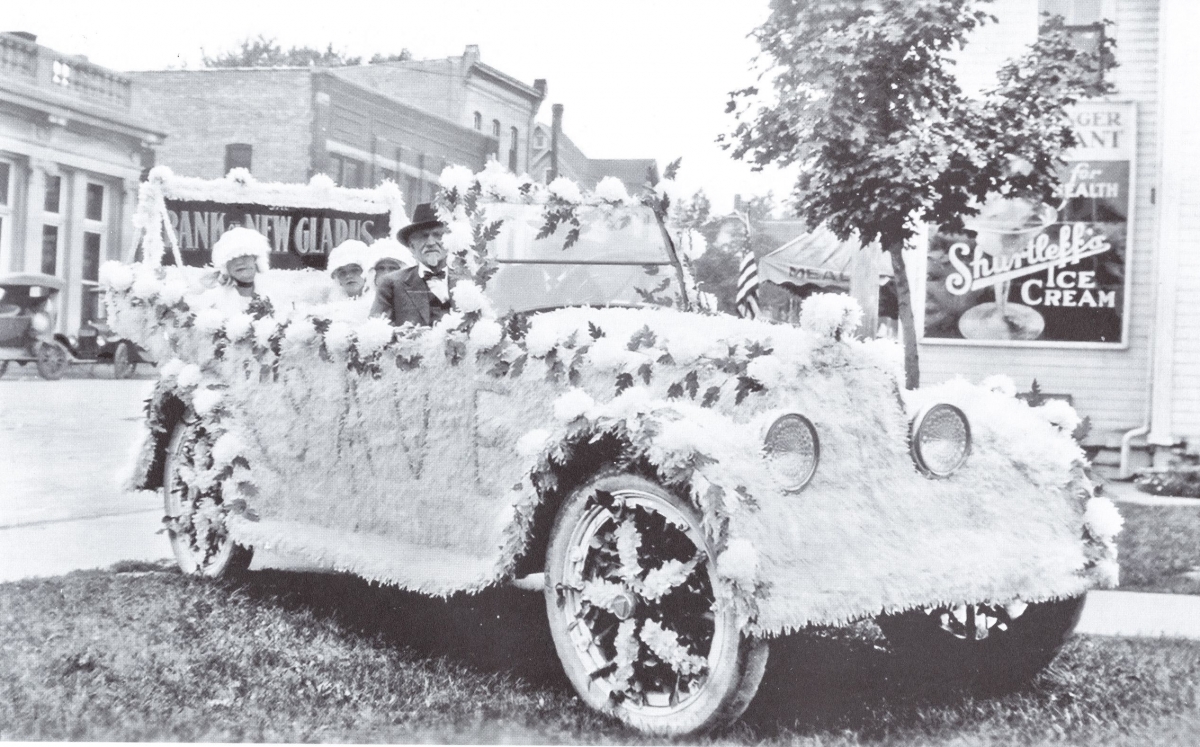 New Glarus residents celebrating the town's 70th anniversary in 1915.  Shown here is one of the many new-fangled automobiles decorated with flowers for this milestone anniversary of the founding of New Glarus.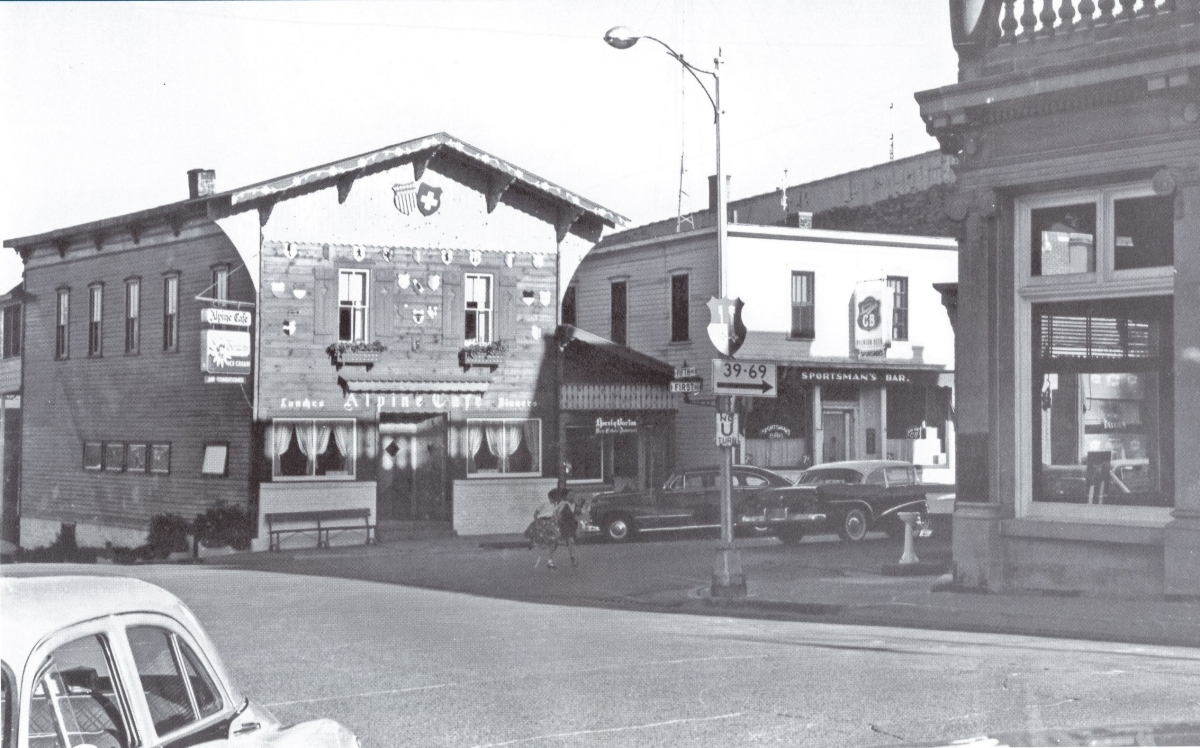 "Switzerland in Wisconsin" When stores are remodeled in New Glarus, they are given facades in the true Swiss style.  The Alpine Cafe is decorated with the canton shields of Switzerland.  This was the first building in New Glarus that had its boomtown front replaced with a Swiss facade.  Gottfried Schuetz and his mother operated the Alpine for many years.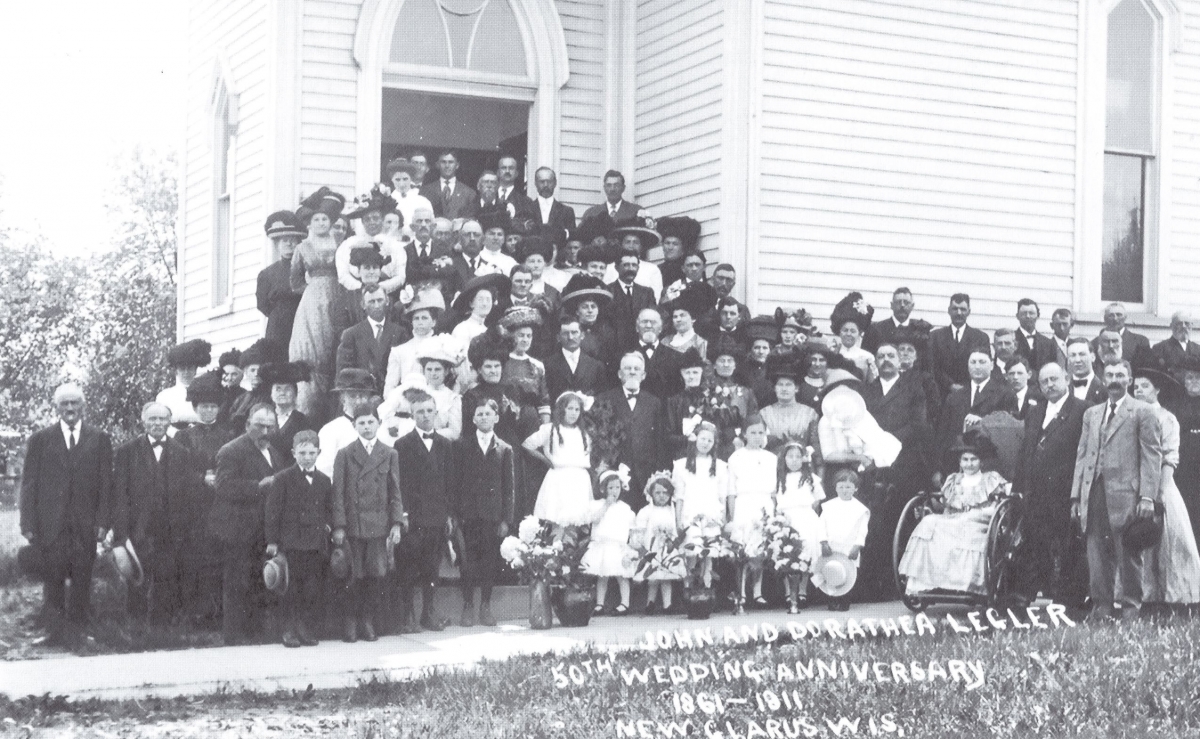 Many friends, relatives, and neighbors showed up to help John and Dorathea Legler celebrate their 50th anniversary in 1911.  The church, located in the 200 block of 6th Avenue, is now owned by the New Glarus Masonic Lodge.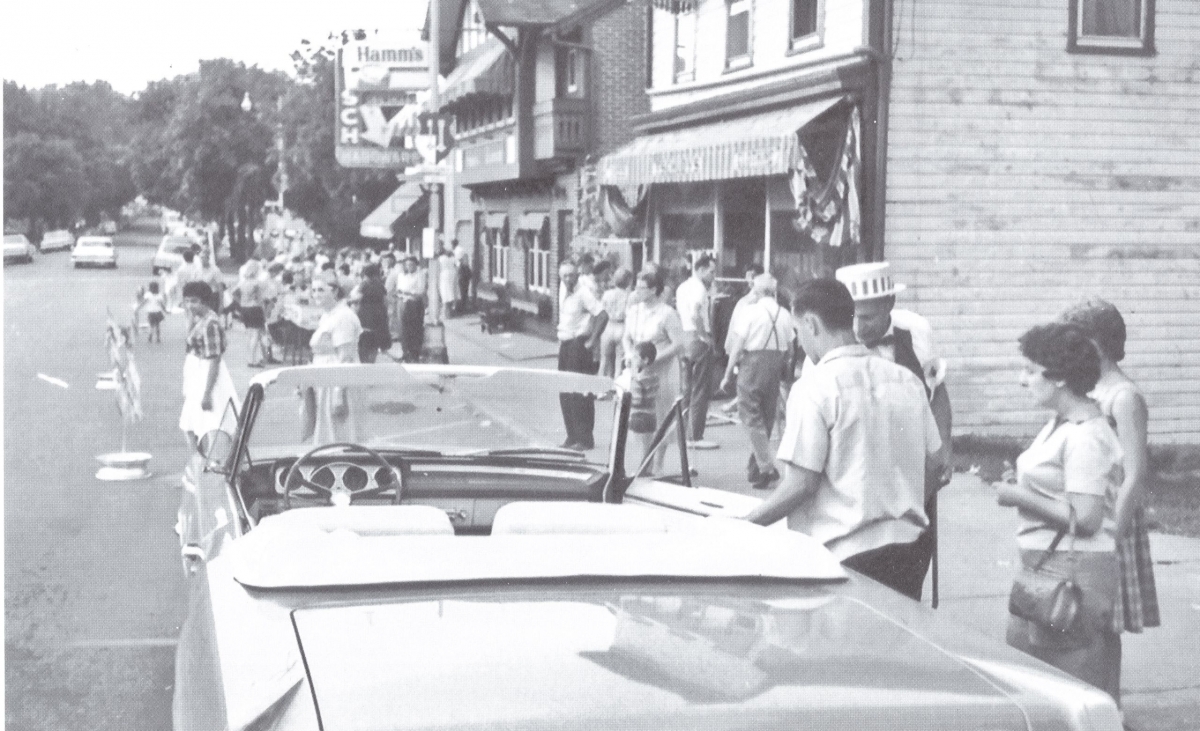 1964 Maxwell Street Days in New Glarus.  Many small towns held a Maxwell Street Day each summer.  These days brought in many people from surrounding communities.  The people in the foreground are looking at a new Pontiac or Buick at Zweifel Motors.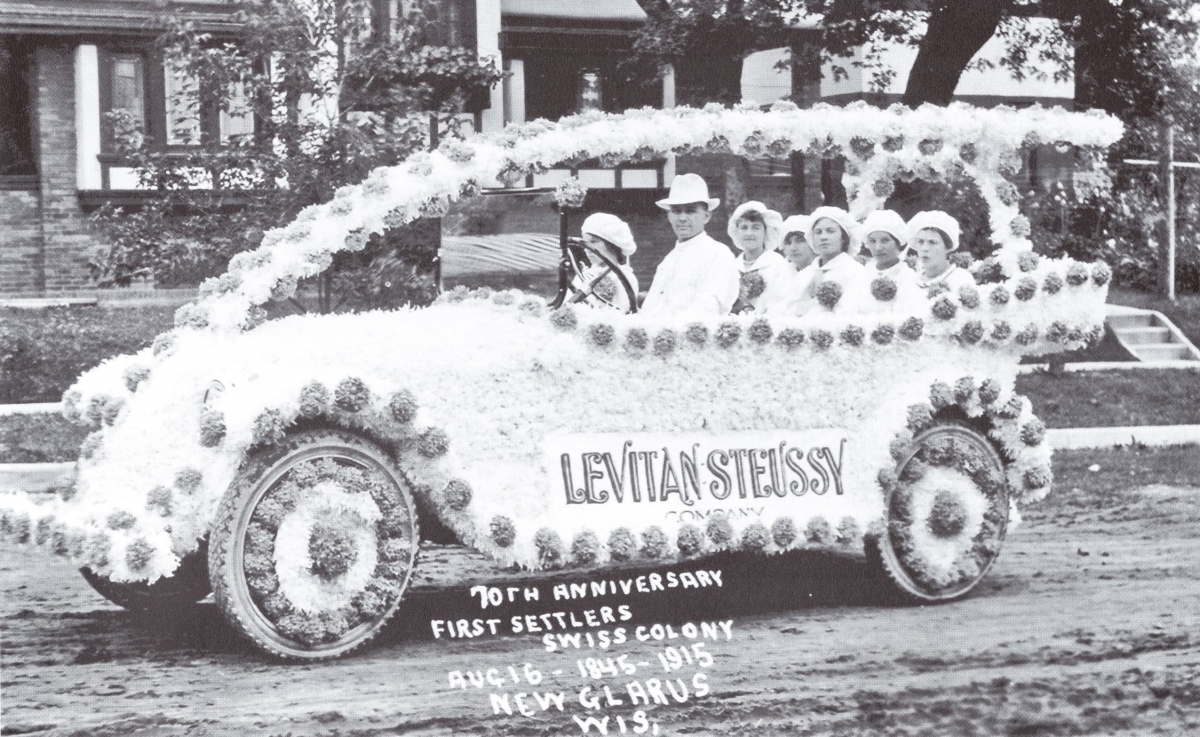 The Levitan Stuessy store was located in the building which now houses the Anderson Mall.  Levitan Stuessy was a general store serving many of New Glarus' needs.  Sol Levitan, a Lithuanian Jew, was loved by the local people.  Levitan went on to be one of the founding partners in one of Madison's prominent banks.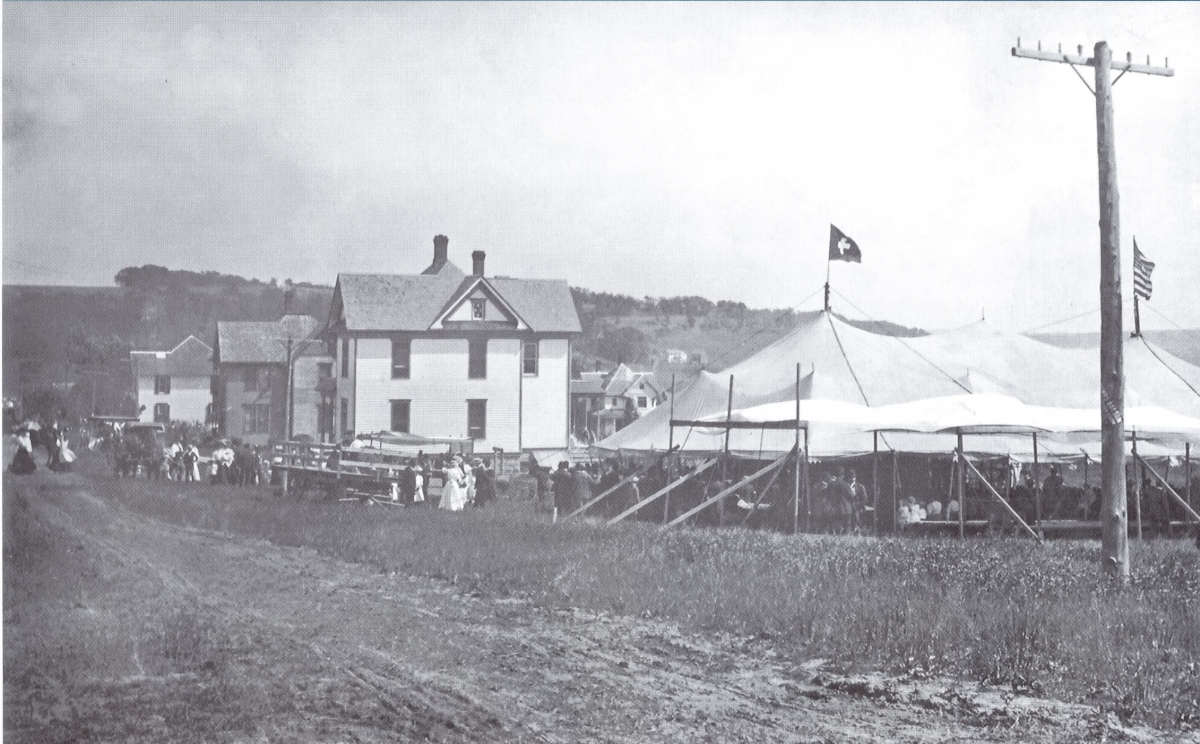 This 1908 postcard was sent to Miss Bertha Zimmerman, Monticello.  The well-dressed people walking toward the tent with the American and Swiss flags flying are going to attend a very special event.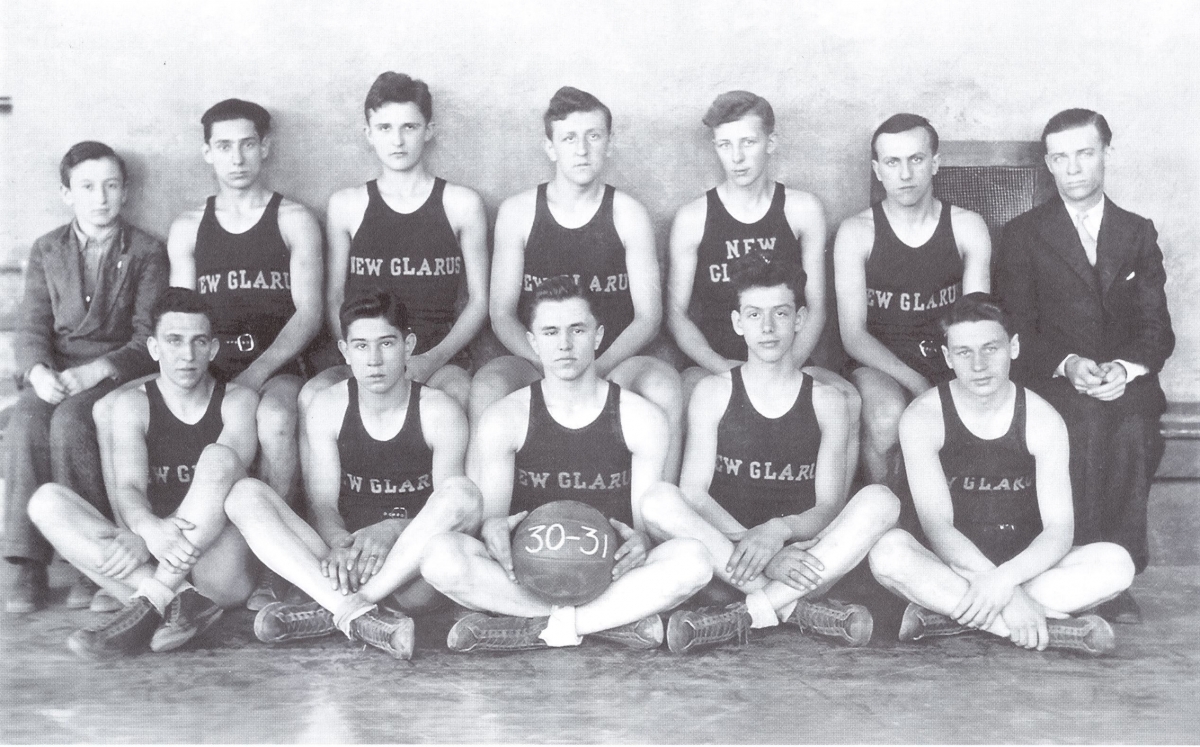 New Glarus High School's 1930-31 basketball team.  Front row left to right: Werner Ziltner, Morris Marty, Reggie Duerst, Huldrich Kammer, Otto Puempel.  Back row, Tommy Wurgler (manager), Heinie Koesel, Harley Hoesly, Wally Kammer, Russell Stuessy, Joe Haegele, Herman Becker (coach).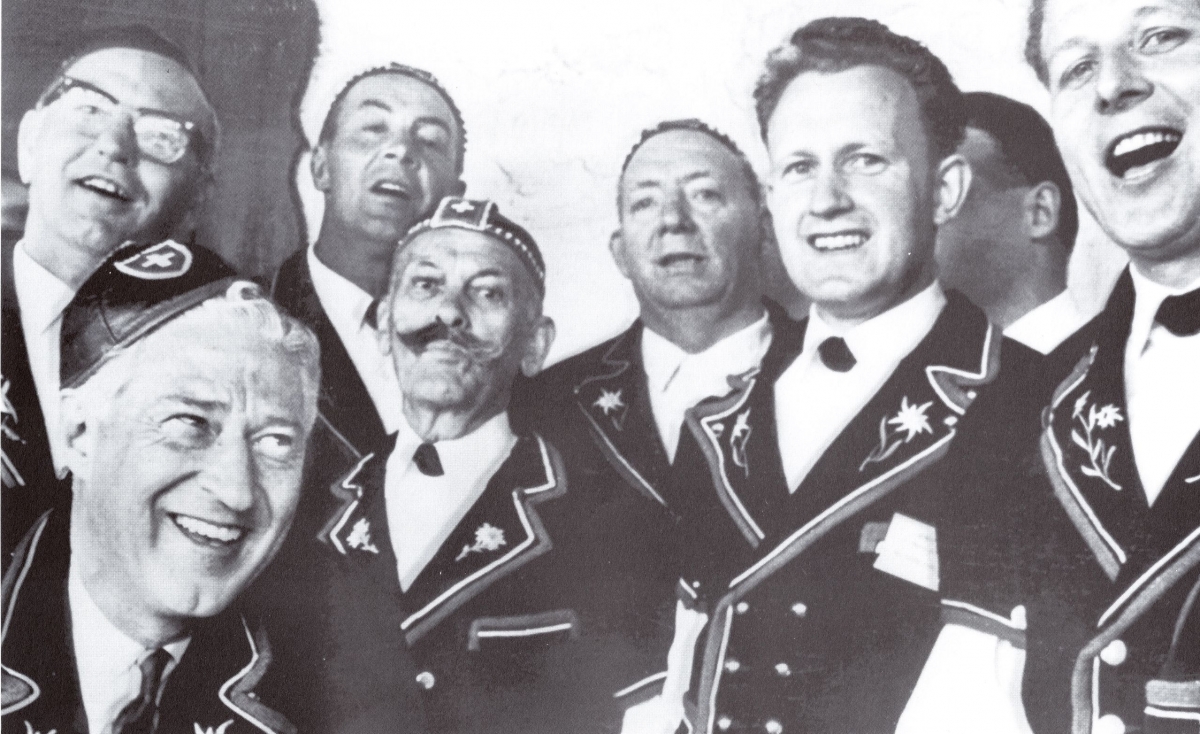 The New Glarus Yodel Club posing with former Wisconsin Governor Warren Knowles.  Left to right: Paul Grossenbacher, Gov. Knowles, Karl Leuscher, Ernest Theirstein, William Ruef Sr., Ernest Jaggi, Robbi Schneider.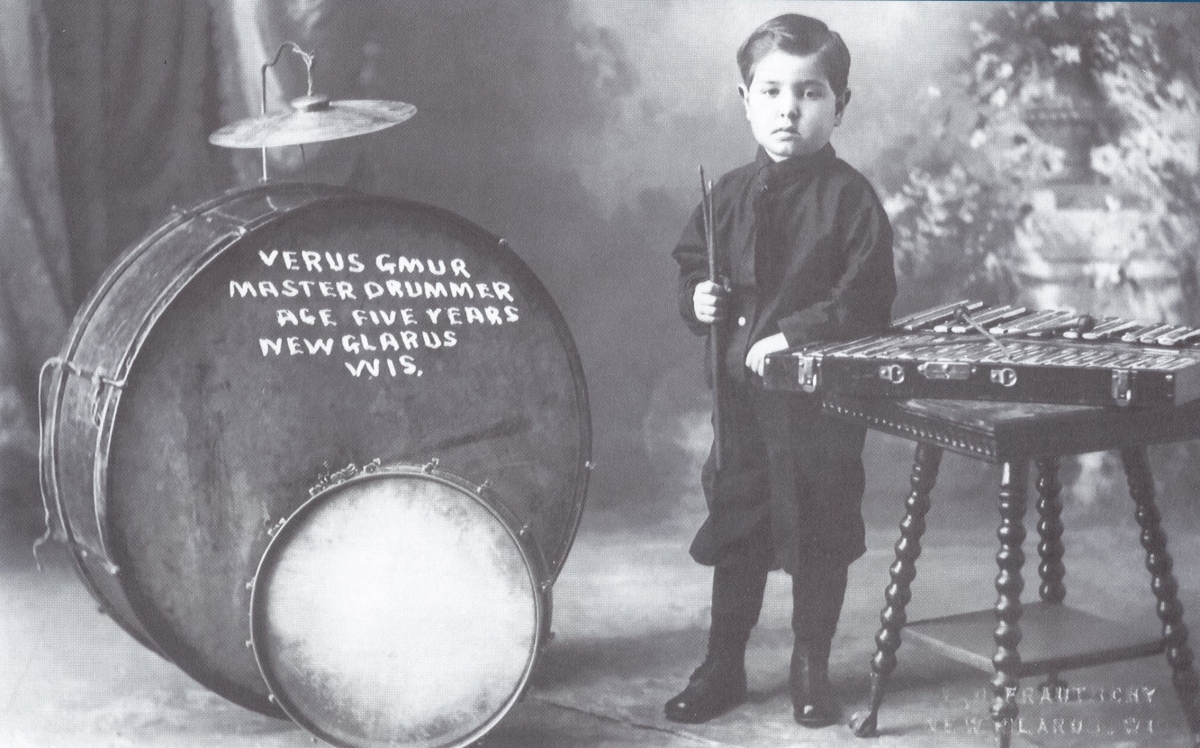 Five-year-old Verus Gmur is on his way to become a master musician on both the drums and xylophone.