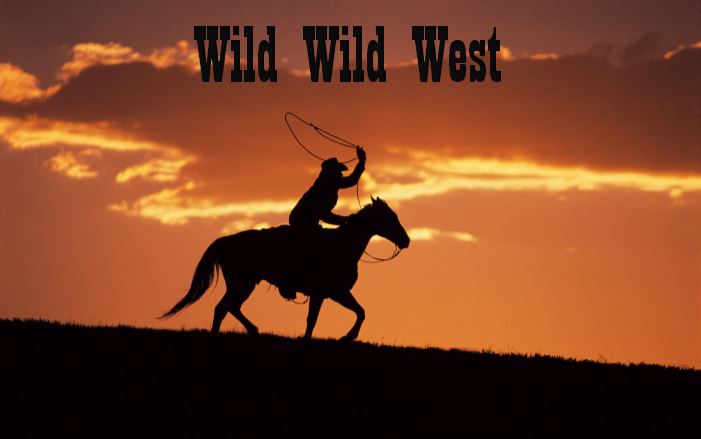 Binge Box Contents
The Treasure of the Sierra Madre (1948): Two Americans searching for work in Mexico convince an old prospector to help them mine for gold in the Sierra Madre Mountains.
The Searchers (1956): An American Civil War veteran embarks on a journey to rescue his niece from the Comanches.
Rio Bravo (1959): A small-town sheriff in the American West enlists the help of a cripple, a drunk, and a young gunfighter in his efforts to hold in jail the brother of the local bad guy.
The Good, the Bad, and the Ugly (1968): A bounty hunting scam joins two men in an uneasy alliance against a third in a race to find a fortune in gold buried in a remote cemetery.
Hang 'Em High (1968): When an innocent man barely survives a lynching, he returns as a lawman determined to bring the vigilantes to justice.
Once Upon a Time in the West (1968): A mysterious stranger with a harmonica joins forces with a notorious desperado to protect a beautiful widow from a ruthless assassin working for the railroad.
The Wild Bunch (1969): An aging group of outlaws look for one last big score as the "traditional" American West is disappearing around them.
Unforgiven (1992): Retired Old West gunslinger William Munny (Clint Eastwood) reluctantly takes on one last job, with the help of his old partner Ned Logan (Morgan Freeman) and a young man, The "Schofield Kid" (Jaimz Woolvett).
High Noon (2000): On his last day in office, town marshal Will Kane gets married and plans to retire on a farm but news that paroled killer Frank Miller is coming to get revenge on Kane changes the marshal's retirement plans.
True Grit (2010): A stubborn teenager enlists the help of a tough U.S. Marshal to track down her father's murderer.