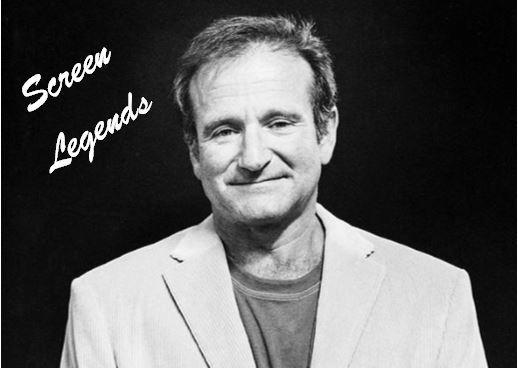 Binge Box Contents
The World According to Garp (1982): A struggling young writer finds his life and work dominated by his unfaithful wife and his radical feminist mother, whose best-selling manifesto turns her into a cultural icon.
Good Morning, Vietnam (1987): In 1965, an unorthodox and irreverent DJ named Adrian Cronauer begins to shake up things when he is assigned to the U.S. Armed Services radio station in Vietnam.
Dead Poets Society (1989): English teacher John Keating inspires his students to look at poetry with a different perspective of authentic knowledge and feelings.
Awakenings (1990):  The victims of an encephalitis epidemic many years ago have been catatonic ever since, but now a new drug offers the prospect of reviving them.
The Fisher King (1991): A former radio DJ, suicidally despondent because of a terrible mistake he made, finds redemption in helping a deranged homeless man who was an unwitting victim of that mistake.
The Birdcage (1996):  A gay cabaret owner and his drag queen companion agree to put up a false straight front so that their son can introduce them to his fiancée's right-wing moralistic parents.
Good Will Hunting (1997):  Will Hunting, a janitor at M.I.T., has a gift for mathematics, but needs help from a psychologist to find direction in his life.
Patch Adams (1998):  The true story of a heroic man, Hunter "Patch" Adams, determined to become a medical doctor because he enjoys helping people. He ventured where no doctor had ventured before, using humour and pathos.
What Dreams May Come (1998):  Chris Nielsen dies in an accident, and enters Heaven. But when he discovers that his beloved wife Annie has killed herself out of grief over the loss, he embarks on an afterlife adventure to reunite with her.