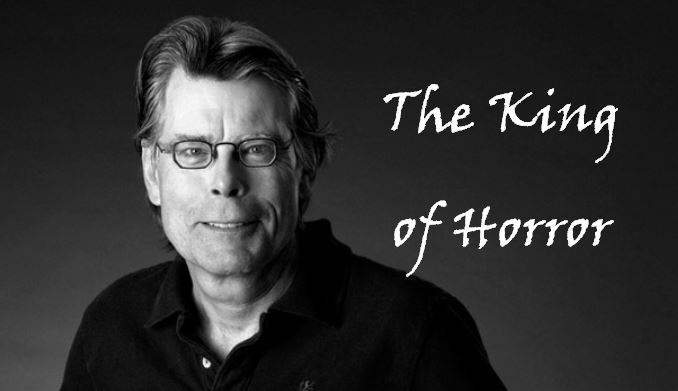 Binge Box Contents
Carrie (1976): Carrie White, a shy, friendless teenage girl who is sheltered by her domineering, religious mother, unleashes her telekinetic powers after being humiliated by her classmates at her senior prom.
The Dead Zone (1983): A man awakens from a coma to discover he has a psychic ability.
Silver Bullet (1985): A werewolf terrorizes a small city where lives the paralytic Marty Coslaw, his uncle, and his sister, the story's narrator.
Stand By Me (1986): After the death of one of his friends, a writer recounts a boyhood journey with his friends to find the body of a missing boy.
Pet Sematary (1989): After tragedy strikes, a grieving father discovers an ancient burial ground behind his home with the power to raise the dead.
Graveyard Shift (1990):  In a very old textile mill with a serious rat infestation, the workers discover a horrifying secret deep in the basement.
Misery (1990): After a famous author is rescued from a car crash by a fan of his novels, he comes to realize that the care he is receiving is only the beginning of a nightmare of captivity and abuse.
Golden Years (1991): An elderly janitor hurt in an explosion at a secret army lab run by "The Shop" starts to grow younger. A ruthless operative is sent to cover it up, so the janitor and his wife go on the run with the help of a sympathetic female agent.
The Shawshank Redemption (1994):  Two imprisoned men bond over a number of years, finding solace and eventual redemption through acts of common decency.
The Stand (1994): After a deadly plague kills most of the world's population, the remaining survivors split into two groups - one led by a benevolent elder and the other by a maleficent being - to face each other in a final battle between good and evil.
The Langoliers (1995): Most of the passengers on an airplane disappear, and the remainder land the plane in a mysteriously barren airport.
The Green Mile (1999): The lives of guards on Death Row are affected by one of their charges: a black man accused of child murder and rape, yet who has a mysterious gift.
1408 (2007): A man who specialises in debunking paranormal occurrences checks into the fabled room 1408 in the Dolphin Hotel. Soon after settling in, he confronts genuine terror.
It Chapter One (2017):  In the summer of 1989, a group of bullied kids band together to destroy a shape-shifting monster, which disguises itself as a clown and preys on the children of Derry, their small Maine town.
It Chapter Two (2019):  Twenty-seven years after their first encounter with the terrifying Pennywise, the Losers Club have grown up and moved away, until a devastating phone call brings them back.