Thanks to everyone who participated in this year's summer reading program!

Preschool Story Time and the grab & go bags will return September 12th!
A new kit is offered each Monday, and they are available while supplies last.
Virtual Story Time will continue to meet on Mondays @ 10 AM on Miss Brooke's Story Time Facebook page.
Story Time in the Park will be held Wednesdays at 10:15 AM in Village Park, weather permitting.
(We will continue to assess community covid levels to determine when it's safest to return to indoor, in-person Story Time)
Book Bundles
Be sure to ask about our Book Bundles.  Each bundle contains a carefully selected stack of library books based on a certain theme, and comes with a packet of educational activities for you to keep!
KidSpeak by Transparent Languages!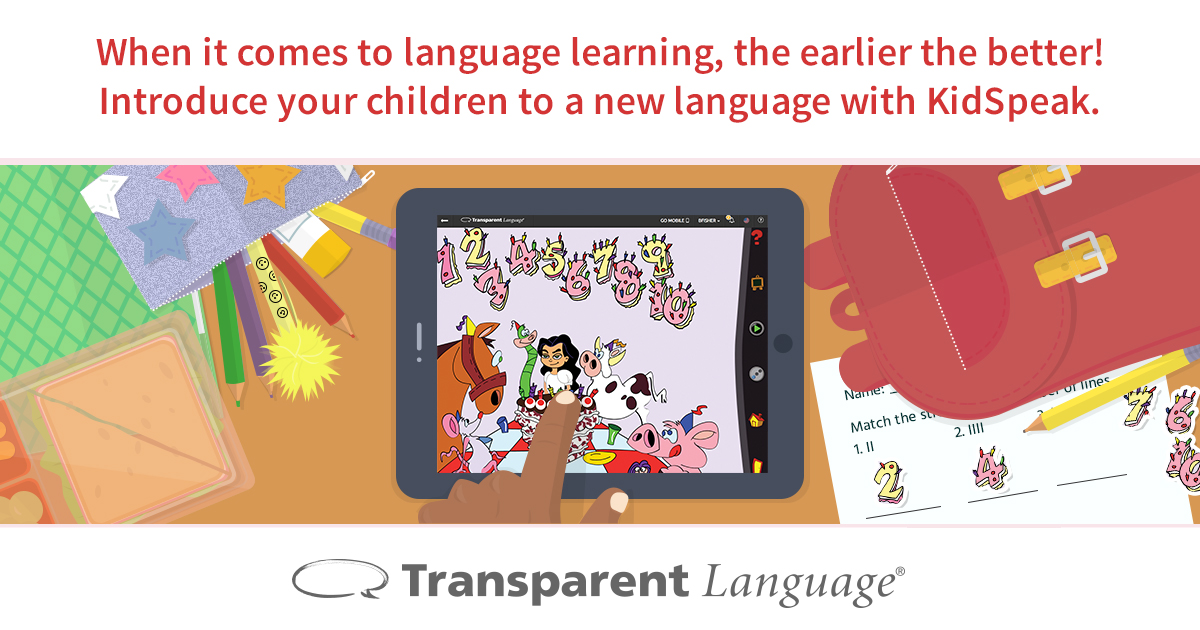 You've heard it before and it's worth hearing again: the best time to start learning a new language is as early as possible. The cognitive benefits of bilingualism pay off into adulthood. 
The library already offers language learning for elementary-to-adult level learners in Transparent Language Online. We're happy to announce that now includes KidSpeak, a fun, age-appropriate online language course designed for ages 6 and up!
All you need is a library card to introduce your children to English, Spanish, French, Italian, and Mandarin Chinese. The program teaches words and phrases suitable for learners' age, needs, and interests. (No "I'd like a glass of wine." in this course!) More than 40 activities, puzzles, and songs guide young learners through the basics, along with a cartoon "friend" who speaks the language.
To get started, visit our Online Resources page and click on the Transparent Languages icon.  You will need to enter your New Glarus library card number, and from there you can create a customized account for your child.
1,000 Books Before Kindergarten
Why 1,000 books? 
"Everyone wants to do the best for their baby.  Looking at books with your child every day is one of the most important things you can do for his/her future.  Sharing books together strengthens your child's foundation for learning.  Pointing at pictures in a book, saying rhymes, singing songs, writing words, and playing together makes your child more ready for school.  Your baby's ability to learn grows from interacting with you, not a screen or educational toy.  Plant the seed for lifelong learning by growing a reading relationship with your baby."  -Growing Wisconsin Readers
1,000 Books Before Kindergarten is open to all area children who have not yet started 5-year-old kindergarten.  Participation is easy and free.  Stop by the library or use our online registration form to sign up.  Record each book you and your child read together on your reading log.  You can count books heard at story time, daycare, and at school.  In recognition of your reading achievements, your child will earn a book to keep at the 100, 300, 600, and 1,000 book levels.  So what are you waiting for?  Sign up today!
1,000 Books Before Kindergarten is supported in part by the New Glarus Community Foundation.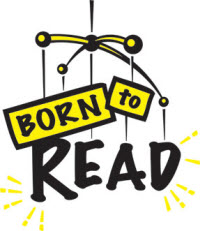 The Friends of the New Glarus Public Library provide children's board books and bibs to the library for distribution to new babies in the New Glarus area. If you know of an eligible baby who has recently arrived, please contact New Glarus Public Library staff for a special reading care package to be sent to the family.  (Please note that we will not send packages until after the baby has been born.)