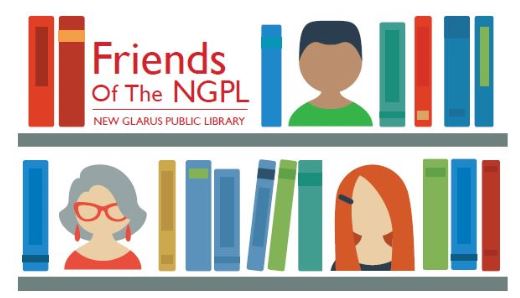 Labor Day Weekend!
Saturday, September 3rd 10 AM-3 PM
Sunday, September 4th 10 AM-3 PM
Mark your calendars!  The Friends of the Library's annual book sale is set for Labor Day weekend!  Once again, this year's sale will be held on both Saturday AND Sunday, from 10 AM-3 PM both days.  We'll have a huge selection of books for you to choose from, along with movies, music, and more!  All sales are by free will donation.  (We are unable to accept credit/debit cards.)
Donations for the sale may be dropped off at the library during regular business hours.  We accept donations of gently used books, audiobooks, DVDs, CDs, vinyl albums, puzzles, and board games.  We are unable to accept encyclopedias, textbooks, magazines, and anything with water or mildew damage.
Volunteers are needed to help during the sale, and also to bake treats for the bake sale!  If you are interested in volunteering, please email staff@ngpl.org and we will connect you with a member of the Friends.