Image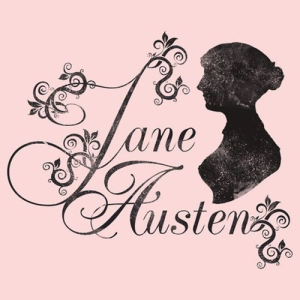 Binge Box Contents
Emma (1996): While matchmaking for friends and neighbours, a young 19th Century Englishwoman nearly misses her own chance at love.
Mansfield Park (1999): Fanny, born into a poor family, is sent away to live with wealthy uncle Sir Thomas, his wife and their four children, where she'll be brought up for a proper introduction to society.
Pride & Prejudice (2005): Sparks fly when spirited Elizabeth Bennet meets single, rich, and proud Mr. Darcy. But Mr. Darcy reluctantly finds himself falling in love with a woman beneath his class. Can each overcome their own pride and prejudice?
Becoming Jane (2007): A biographical portrait of a pre-fame Jane Austen and her romance with a young Irishman.
Miss Austen Regrets (2007): In the later years of her life, as she's approaching the age of forty, the novelist Jane Austen helps her niece find a husband.
Northanger Abbey (2007): A young woman's penchant for sensational Gothic novels leads to misunderstandings in the matters of the heart.
Sense & Sensibility (2008): Widow Dashwood and her three unmarried daughters, Elinor, Marianne and Margaret, inherit only a tiny allowance. So they move out of their grand Sussex home to a more modest cottage in Devonshire. There, the prevailing ambition is to find suitable husbands for the girls. With help from wealthy neighbor Sir John Middleton, suitors for Elinor and Marianne are soon found, but not landed. They include dashing Willoughby, future vicar Edward Ferrars and retired colonial gentleman Colonel Brandon.
Love & Friendship (2016): Lady Susan Vernon takes up temporary residence at her in-laws' estate and, while there, is determined to be a matchmaker for her daughter Frederica -- and herself too, naturally.
Sanditon season 1 (2019): About Charlotte Heywood, a spirited and impulsive woman, who moves from her rural home to Sanditon, a fishing village attempting to reinvent itself as a seaside resort.