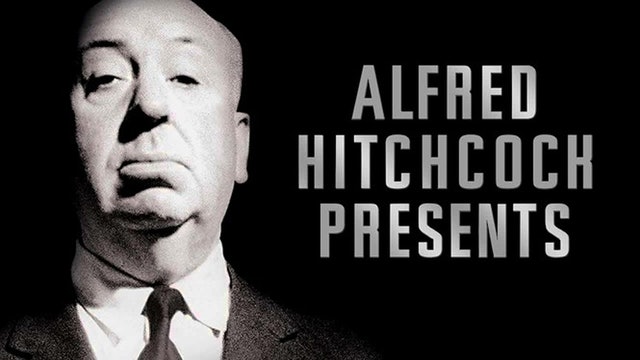 Binge Box Contents
The 39 Steps (1935): A man in London tries to help a counter-espionage Agent. But when the Agent is killed, and the man stands accused, he must go on the run to save himself and stop a spy ring which is trying to steal top secret information.
Rebecca (1940): A self-conscious woman juggles adjusting to her new role as an aristocrat's wife and avoiding being intimidated by his first wife's spectral presence.
Shadow of a Doubt (1943): A teenage girl, overjoyed when her favorite uncle comes to visit the family in their quiet California town, slowly begins to suspect that he is in fact the "Merry Widow" killer sought by the authorities.
Notorious (1946): The daughter of a convicted Nazi spy is asked by American agents to gather information on a ring of Nazi scientists in South America. How far will she have to go to ingratiate herself with them?
Rope (1948): Two men attempt to prove they committed the perfect crime by hosting a dinner party after strangling their former classmate to death.
Rear Window (1954): A wheelchair-bound photographer spies on his neighbors from his Greenwich Village courtyard apartment window, and becomes convinced one of them has committed murder, despite the skepticism of his fashion-model girlfriend.
Vertigo (1958): A former San Francisco police detective juggles wrestling with his personal demons and becoming obsessed with the hauntingly beautiful woman he has been hired to trail, who may be deeply disturbed.
North by Northwest (1959): A New York City advertising executive goes on the run after being mistaken for a government agent by a group of foreign spies, and falls for a woman whose loyalties he begins to doubt.
Psycho (1960): A Phoenix secretary embezzles $40,000 from her employer's client, goes on the run, and checks into a remote motel run by a young man under the domination of his mother.
The Birds (1963): A wealthy San Francisco socialite pursues a potential boyfriend to a small Northern California town that slowly takes a turn for the bizarre when birds of all kinds suddenly begin to attack people.
Marnie (1964): Mark marries Marnie although she is a habitual thief and has serious psychological problems, and tries to help her confront and resolve them.