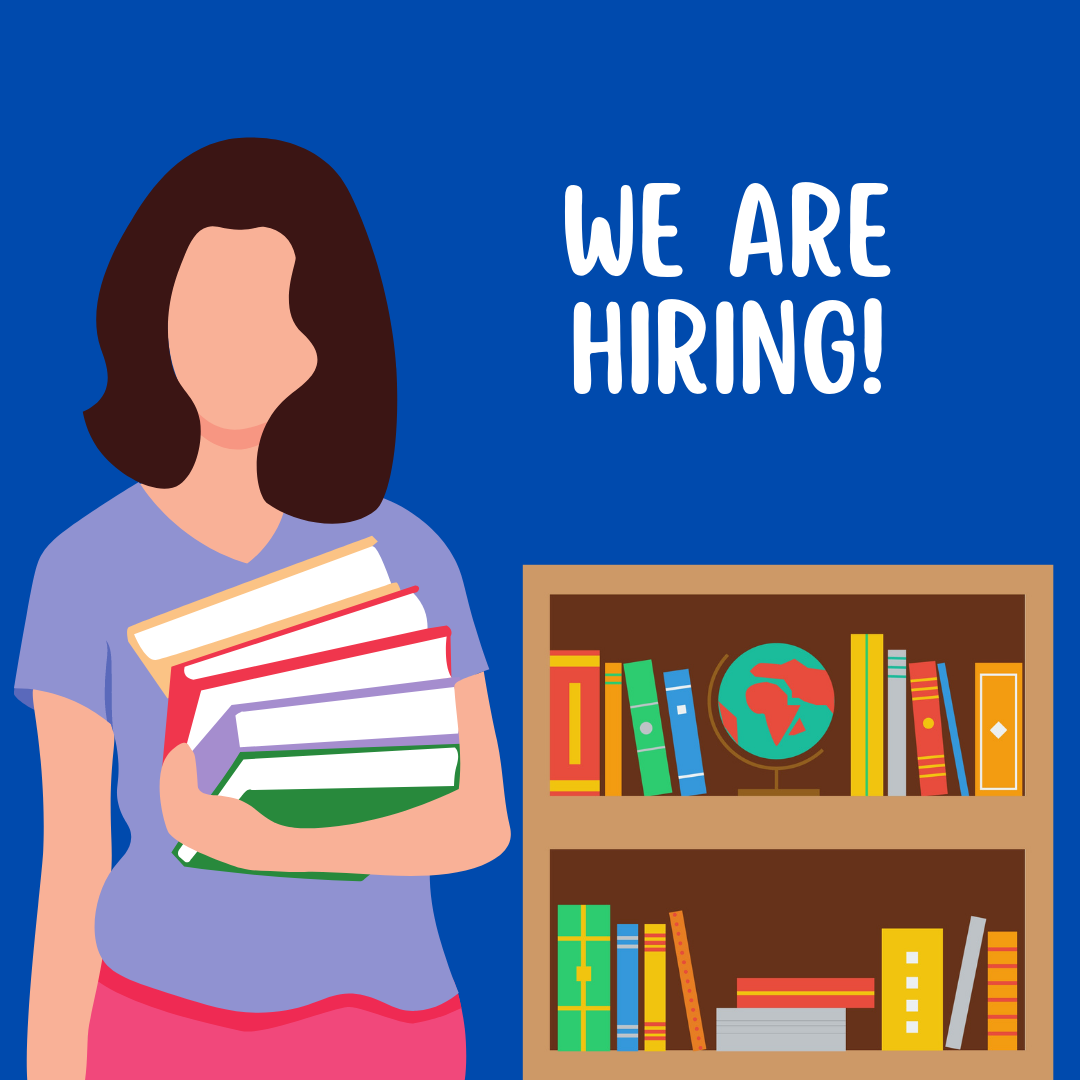 The New Glarus Public Library has openings for 2 support staff positions!
Library Clerk (part time)
We are seeking a part-time Library Clerk to serve patrons at our circulation desk. The ideal candidate will have top-notch customer service skills and the ability to communicate clearly and positively in person, in writing, and on the phone. As a frontline representative of the library, we will count on this clerk to provide patrons with an outstanding small-town library experience while connecting them with the information, materials and services they seek.
This position is expected to work 12 hours per week, with some evening hours and a Saturday rotation. Salary is $11.50/hour with pro-rated paid sick leave and vacation. High school diploma or equivalent is required, and previous library experience is highly desired.   Click here for a more detailed position description.
To apply, send a resume, cover letter and three professional references to erica@ngpl.org (Erica Loeffelholtz, interim director).  This position will remain open until filled.
Library Page (part time)
Do you like to organize things and help people find information? We have a job for you!
We are seeking a library advocate who recognizes that libraries are a vital part of strong, vibrant communities. As a page, you will help keep materials neat and organized, welcome patrons to the library, and help them at the Circulation Desk. This is a physically demanding job that requires frequent standing, lifting, crouching, bending, and pushing carts.
This part-time position pays $8.67 per hour and generally works 2-4 shifts per week. Schedules are determined and adjusted based on the needs of the library. This position requires evening shifts (until 7:00 pm) and 1-3 Saturdays per month. Preference will be shown to candidates whose schedules allow evening and Saturday availability, who are comfortable with technology and good with the Dewey Decimal System.
Click here to download an application form.  Please return completed applications to the library.  This position will remain open until filled.
The New Glarus Public Library is an Equal Opportunity Employer.