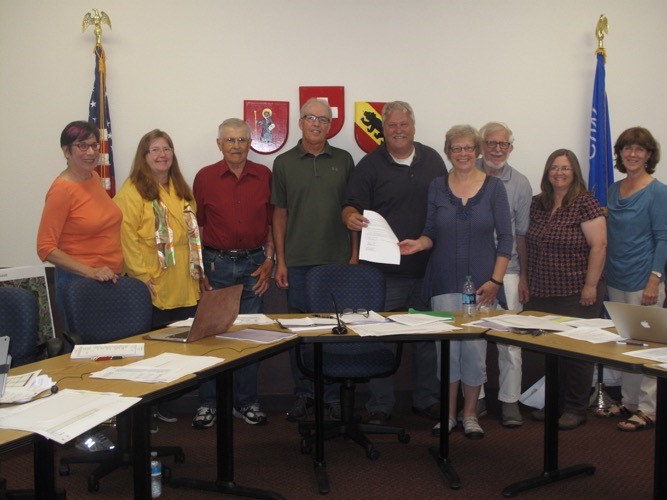 On June 19th the Town of New Glarus Board passed a resolution establishing a challenge grant of up to $100,000 for the capital campaign for the new library in New Glarus. The Town will match every donation to the capital campaign up to $100,000 for the remainder of 2018. Chris Narveson, Board Chairman, commented that, "The Town of New Glarus Board sees the value in a new library for the community. People are coming to New Glarus for the schools, parks, and the library."
In a separate resolution, the Town will pay out the current balance of $31,559 from the Impact Fee account. The funds will be paid directly to the New Glarus Public Library.  Both contributions are contingent on a signed agreement with the Village of New Glarus.
The Capital Campaign is gaining momentum. Join us to help build a new community library that will be a gathering place for all generations for years to come. Donate or pledge and have your donation doubled by the match from the Town of New Glarus! You can print out a pledge form or donate online using the New Glarus Public Library website: NewGlarusPublicLibrary.org. If you have questions, want to discuss giving and/or naming opportunities, contact 608-558-7887.
Those in attendance for the passing of the resolution were (left to right): Judith Blank, Town Resident; Pattie Salter, Clerk-Treasurer; Dean Streiff, 1st Supervisor; Jim Hoesly, 3rd Supervisor; Chris Narveson, Chairman; Linda Hiland, Library Board President; Robert Elkins, 4th Supervisor; Mary Funseth, Capital Campaign Co-Chair; Susan Crum, 2nd Supervisor