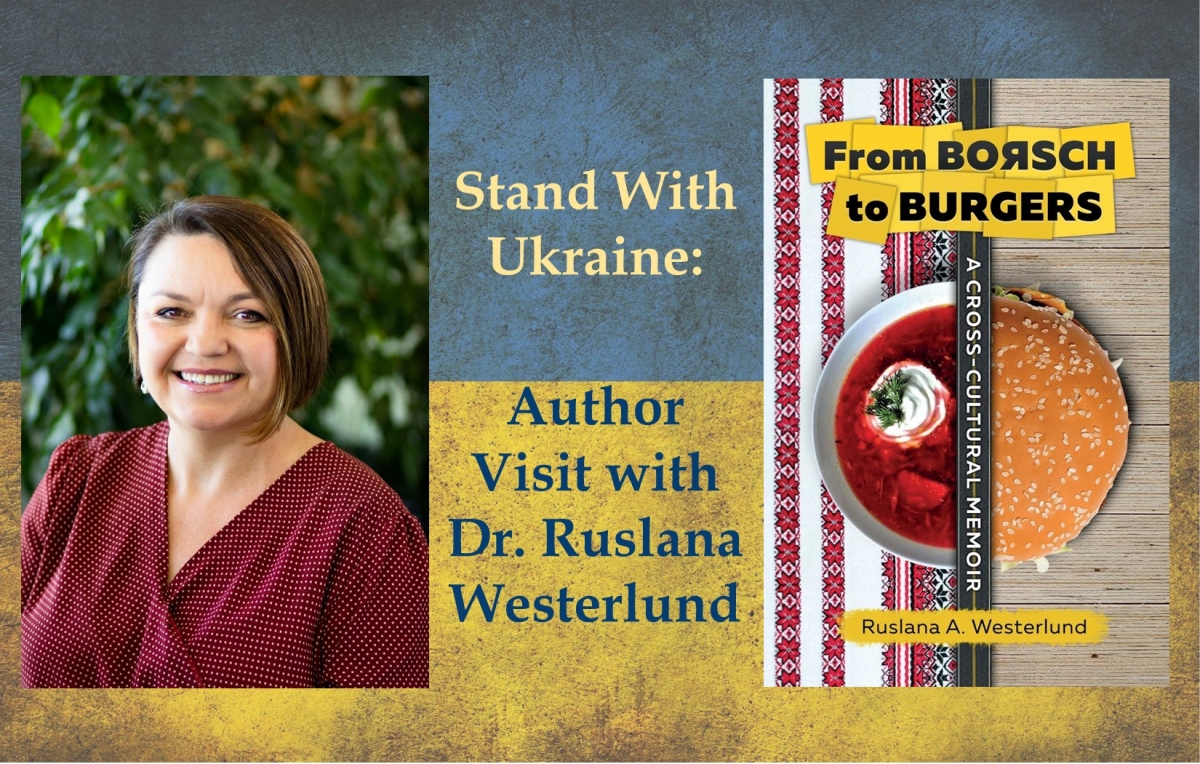 Tuesday, June 21st @ 6:30 PM
Prairie Haus Apartments
The Russian invasion of Ukraine on February 24th has shaken the world to its foundation. Local Ukrainian Ruslana Westerlund, whose family is still in Ukraine, is an author and a public speaker who has appeared on all major Wisconsin TV networks (NBC 15, PBS, Channel 3000, WKOW) and newspapers (Wisconsin State Journal, CapTimes, Milwaukee Journal Sentinel). Join Ruslana as she shares stories about her peaceful agrarian country, her resilient fearless people, and the historical context for this unjust war. In this talk, Ruslana will share stories of her relatives who are still in Ukraine, facing daily uncertainty. Ruslana will also feature photographs and read from her memoir, From Borsch to Burgers, published before the war started. Take advantage of this unique opportunity to learn about the history of Ukraine's century-long fight for independence against Russia. From Borsch to Burgers will be available for sale, with all proceeds going to support humanitarian aid and refugee relief in Ukraine.
About the Author: Ukraine native Ruslana Westerlund, Ph. D, is a linguist, writer, and speaker. Ruslana has worked as an ESL teacher, teacher educator, and researcher.  Ruslana currently works for WIDA at UW-Madison and continues to teach preservice and in-service teachers at Minnesota's Bethel and Hamline Universities. Ruslana and her family live in Cross Plains, Wisconsin.
Location: This event will take place in the Community Room at Prairie Haus Apartments, 1001 Elmer Road. Please enter on the lower level, south entrance.
Presented in partnership with Home of Our Own.