General Picture Books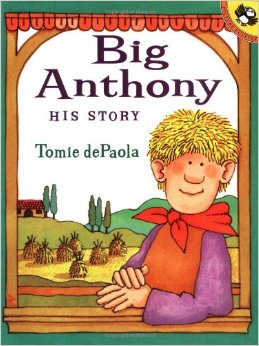 Big Anthony, by Tomie dePaola
From Book Jacket:  Strega Nona fans will love this story of Big Anthony, the bumbling but lovable helper to whom she has remained loyal all these years, even after he used her own magic pot and almost drowned the town in pasta in his first – but not last – disaster.  How did Big Anthony find Strega Nona in her little house in Calabria?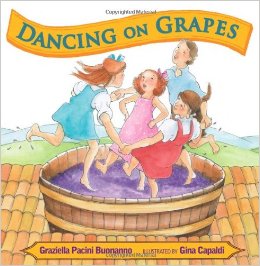 Dancing on Grapes, by Graziella Pacini Buonanno
From Book Jacket: It's September, time for the annual grape harvest, one of the happiest times in Tuscany.  On the first day of the harvest, Claudia's aunts, uncles, and cousins have come to her home to gather the grapes from the vineyard.  Harvesting grapes is hard work, but Claudia knows it can be fun, too.  At the end of the day, her family will celebrate with pizzas filled with ricotta cheese and sausages and olives.  But the most fun of all will be what Claudia has been dreaming about all year:  crushing the grapes.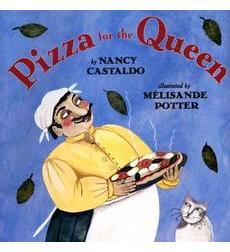 Pizza for the Queen, by Nancy Castaldo
From Book Jacket:  Mmmmm.  Delicious!  Everyone loves Raffaele's pizza.  His pizzeria is the most famous in all of Napoli.  But when a messenger from the palace orders a pizza for the queen, Raffaele is flabbergasted.  How can he hope to please a queen with something as ordinary as pizza?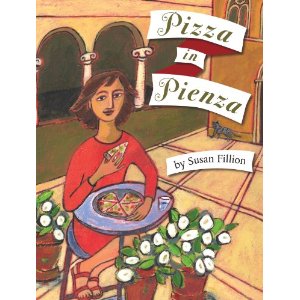 Pizza in Pienza, by Susan Fillion
From Book Jacket:  What do children and adults love in equal measure?  Food!  And what food inspires rapture in the hearts of children and adults alike?  Pizza!  Have your children ever asked where pizza comes from?  Who invented the Pizza Margherita?  How did anyone think to combine such scrumptious ingredients and mozzarella, tangy tomato sauce, and fresh-baked bread together?  With Pizza in Pienza in hand, you and your young charges will have all the answers, in English and Italian, including a recipe for homemade pizza.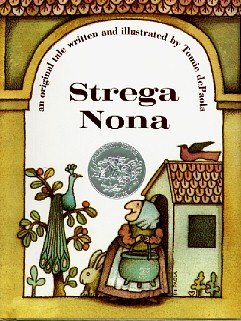 Strega Nona, by Tomie dePaola
From  Book Jacket:  Strega Nona – "Grandma Witch" – is the source for potions, cures, magic and comfort in her Calabrian town.  Her magical everfull pasta pot is especially intriguing to hungry Big Anthony.  He is supposed to look after her house and tend her garden but one day, when she goes over the mountain to visit Strega Amelia, Big Anthony recites the magic verse over the pasta pot, with disastrous results.
Folktales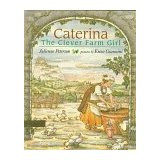 Caterina the Clever Farm Girl, by Julienne Peterson
From Book Jacket:  Would you dress in a fishnet and ride a goat to the royal palace?  Clever Caterina does!  When her poor father graciously offers his gold treasure to the king, Caterina predicts his regal but discourteous response.  The strong-willed ruler challenges this unique girl to prove herself, and is so smitten by her wily wit that he asks her to marry him.  But he gets much more than he bargained for!  Will Caterina be banished from the kingdom?  Or will the king realize his true fortune?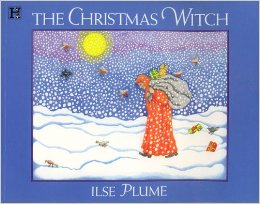 The Christmas Witch, by Ilse Plume
From Book Jacket:  Befana, an old woman living alone in the hills, wanted nothing more than to bring a gift of toys to the Christ Child who was born of a miracle in Bethlehem.  As if by fate, as she started out on her long journey across the mountains and the valleys and the great seas, she found a bag overflowing with toys at her back door.  Year after year, Befana travelled with her bag of toys, looking for the child, following the star that shone more brightly than any other in the night sky.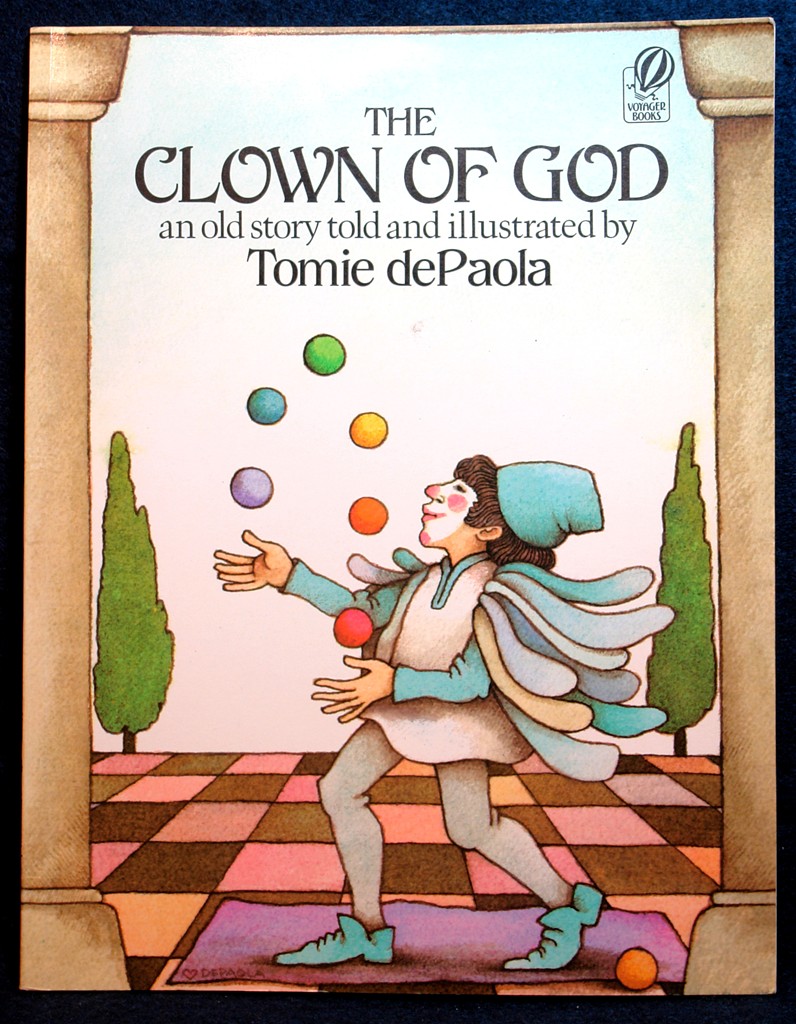 The Clown of God, by Tomie dePaola
From Book Jacket:  Little Giovanni was poor and homeless, but he could do something wonderful.  He could juggle – and the people of Sorrento marveled at his talents.  One day he joined a group of traveling players, and it was not long before he was famous throughout Italy as the little juggler with the face of a clown whose flying sticks, plates, clubs, torches, and rainbow of colored balls delighted kings and townspeople alike.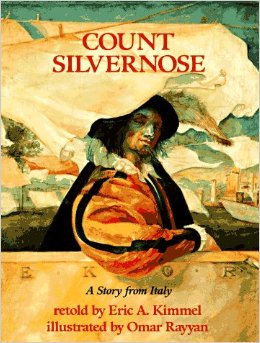 Count Silvernose, by Eric A. Kimmel
From Book Jacket:  There were once three sisters who lived with their mother, an old washerwoman.  The two youngest sisters were empty-headed.  They wanted nothing more from live than to marry handsome princes.  The other sister, Assunta, was homely but smart.  One day a mysterious man with a nose made of polished silver  appeared at their door.  He needed servents to work for him at the castle.  The two youngest sisters foolishly agreed to go.  When they failed to return, Assunta became suspicious.  Clever Assunta manages to outfox a villain in this witty retelling by Eric A. Kimmel.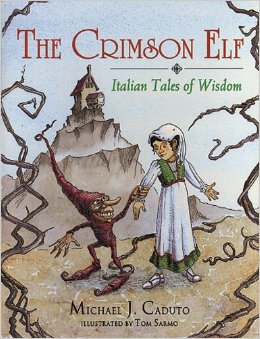 The Crimson Elf, by Michael J. Caduto
From Book Jacket:  Somewhere in Italy, family, friends and neighbors gather to hear news, gossip and stories.  Listeners hear of an evil elf who tempts Donatella with sweets and toys in "The Crimson Elf."  A wise mother helps her daughter outwit a demanding king in "The Golden Stone."  And a great city learns just how valuable books can be in "Books of Wisdom."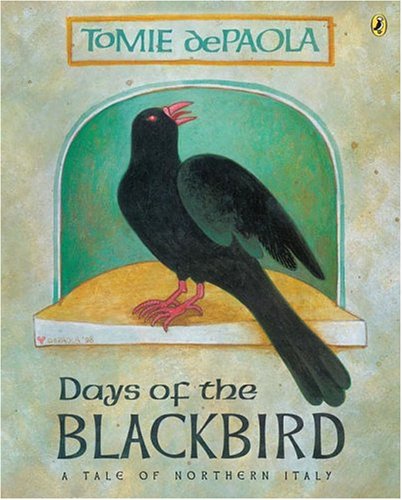 Days of the Blackbird, by Tomie dePaola
From Book Jacket:  In this elegant tale, dePaola imagines how La Giornate della Merla, the Days of the Blackbird, came to be celebrated.  Gemma and her father, Duca Gennaro, live in a house with a Great Hall and a courtyard that fills with birds of all colors through the spring and summer.  They all sing to the duke, but his favorite and most loyal bird is La Columba.  When the duke falls ill and Gemma is worried, La Columba refuses to fly south, even though snow and fierce winds swirl down through the village.  Each day she sings to Duca Gennaro.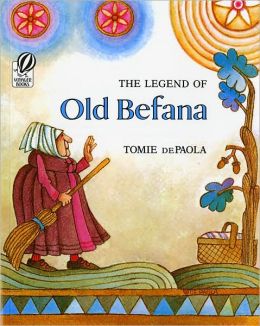 The Legend of Old Befana, by Tomie dePaola
From Book Jacket:  The celebration of Befana, who flies across the sky on Twelfth Night, leaving cakes and cookies for children as they sleep, is a beloved story in Europe.  It is time-worn only by its many versions, and Tomie dePaola's retelling is unique in its resplendent settings and carefully researched detail.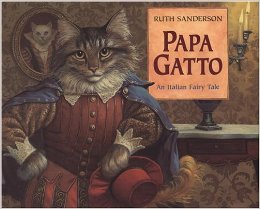 Papa Gatto, by Ruth Sanderson
From Book Jacket:  Papa Gatto, trusted advisor to the prince, learns that judgment can be clouded by appearances when he hires the lovely Sophia to care for his eight tiny kittens.  When Papa Gatto realizes his mistake, his home is in shambles, his kittens are neglected, and a priceless heirloom is in Sophia's hands.  Fortunately, the next helper he hires is Beatrice, whose affection for his kittens assures him that this time he has found someone he can trust.  The crafty Sophia, however, has other ideas…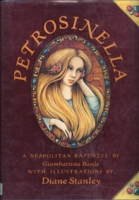 Petrosinella, by Diane Stanley
From Book Jacket:  Once upon a time there was a woman who lived next door to an ogress.  The ogress had a large garden where she grew beautiful flowers and every kind of herb….  A Neapolitan retelling of the classic folktale Rapunzel.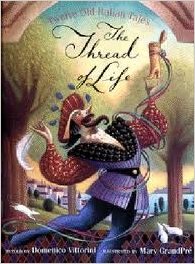 The Thread of Life:  Twelve Italian Tales, by Domenico Vittorini
From Book Jacket:  A hunter and a fox outwit a hungry serpent.  A clever winnower charms the king of England.  A fairy gives a little boy his life in a ball of thread.  These twelve old Italian tales feature shepherds and sultans, a foolish bride and a wise judge, an Italian Cinderella and Persian cats.  Their heroes all share a quick wit and a contagious enthusiasm for life, and are always rewarded in the end.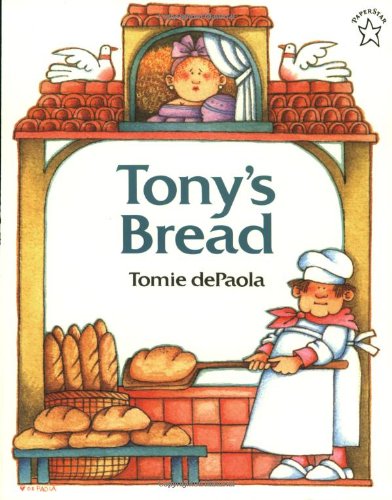 Tony's Bread, by Tomie dePaola
From Book Jacket:  Tony the baker dreams that one day he'll become the most famous baker in all of northern Italy!  But until he does, he must be content with making his simple bread for the villagers and keeping his precious daughter, Serafina, in "the finest clothes, the finest jewelry, anything her heart desires."
Religion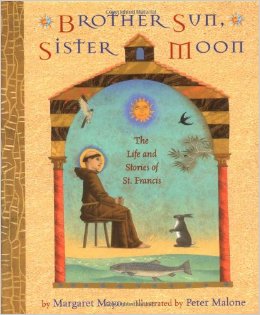 Brother Sun, Sister Moon, by Margaret Mayo
From Book Jacket:  Legends surround the gentle figure of St. Francis of Assisi, who knew how to talk to the birds and animals.  Of all the saints, he is one of the most beloved.  Brother Sun, Sister Moon tells the whole story of St. Francis.  The text is interspersed with these delightful legends, and with St. Francis's own verses written in praise of all things created by God.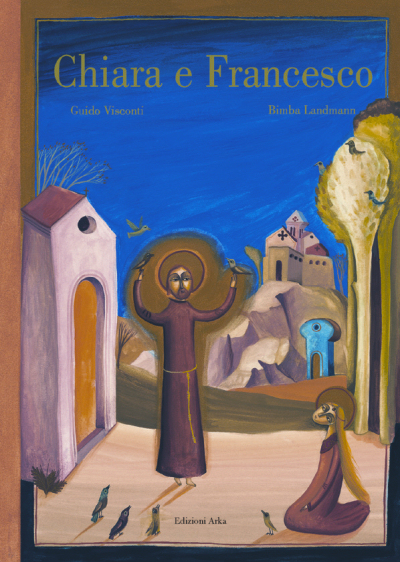 Clare and Francis, by Guido Visconti & Bimba Landmann
From Book Jacket:  Around the year 1200 Francis and Clare were born in Assisi, Italy.  A special future awaited them.  Although both were born into wealthy families, they instead chose lives of poverty.  Francis preached to both people and animals throughout the towns and villages, while Clare cared for the sick in the convent of San Damiano.  Both gave a joyful face to the spirituality of the Middle Ages and set an example that lives on even today.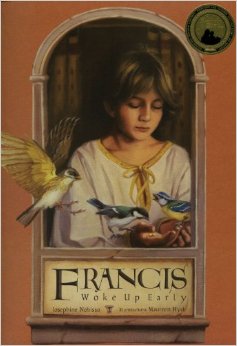 Francis Woke Up Early, by Josephine Nobisso
From Book Jacket:  Francis takes off for the barnyard to collect some breakfast, but the wild she-wolf who has been threatening his town shadows the boy.  What's the young Saint Francis of Assisi to do?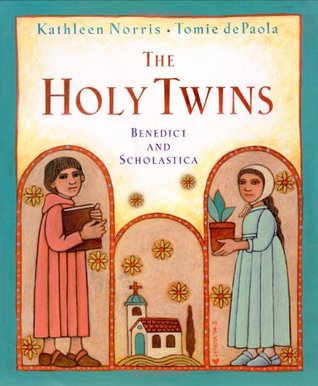 The Holy Twins:  Benedict and Scholastica, by Kathleen Norris and Tomie dePaola
From Book Jacket:  In a unique collaboration, acclaimed author Kathleen Norris and beloved artist Tomie dePaola provide a moving tribute to two miraculous yet very human siblings, saints whose conversations and beliefs continue to inspire us 1,500 years after they lived.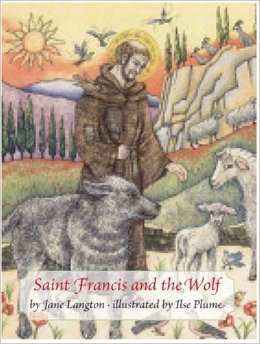 Saint Francis and the Wolf, by Jane Langton
From Book Jacket:  Saint Francis was born in 1182, the son of a wealthy merchant.  After a swashbuckling youth in Assisi, he had a change of heart and decided to live the life that he ascribed to Jesus, one of poverty and abstinence.  He gave away everything he owned.  His father disowned him.  But over the years he drew to himself a substantial following of devoted men and women and died revered and beloved in 1226.  Two years later, he was canonized as Saint Francis of Assisi by Pope Gregory IX.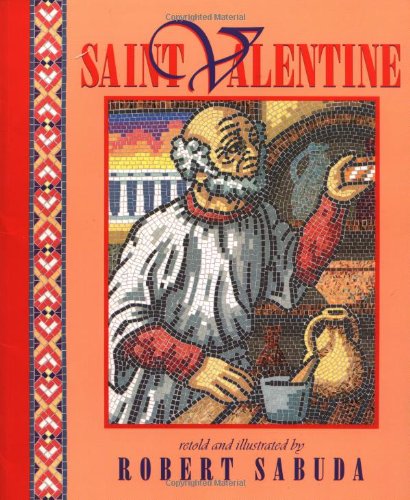 Saint Valentine, by Robert Sabuda
From Book Jacket:  In ancient Rome there lived a gentle and humble man named Valentine.  He was a physician, but he was also a Christian priest whose life and freedom were in constant danger in a city of people who believed in many gods, not just one.  So Valentine tended to his patients in the daytime, but he prayed for them only at night.
Arts & Sciences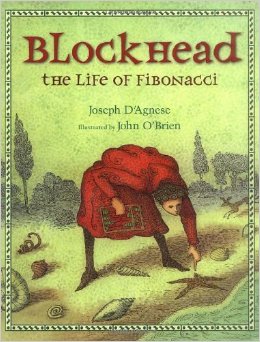 Blockhead: The Life of Fibonacci, by Joseph D'Agnese
From Book Jacket:  As a young boy in medieval Italy, Leonardo Fibonacci thought about numbers day and night.  He was such a daydreamer that people called him a blockhead.  When Leonardo grew up and traveled the world, he was inspired by the numbers used in different countries, especially the Hindu-Arabic numerals he learned about in Africa.  Then he realized that many things in nature seem to follow a certain pattern.  The boy who was once teased for being a blockhead had discovered what came to be known as the Fibonacci Sequence.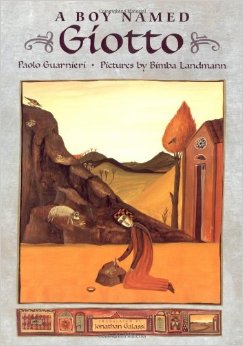 A Boy Named Giotto, by Paolo Guarnieri
From Book Jacket:  Centuries ago, a shepherd boy drew pictures of his sheep in the sand, on stones.  Today, everyone knows him as Giotto, the pre-Renaissance master whose magnificent frescoes illuminate the Church of St. Francis of Assisi and the Scrovegni Chapel in Padua.  Here is the story of how young Giotto might have met his teacher Cimabue, subsequently becoming a painter whose genius brought him worldwide fame and influenced great artists for generations to come.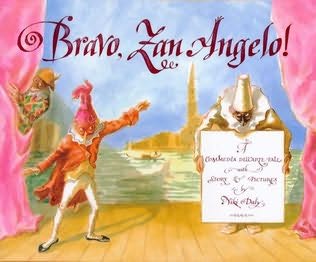 Bravo, Zan Angelo!, by Niki Daly
From Book Jacket:  Witness the first triumph of a very young actor in Niki Daly's winning new picture book, set in the sun-drenched streets of Renaissance Venice.  Angelo longs to be a clown as famous as his grandfather Zan Polo.  But times have changed and Venetians no longer flock to see Zan Polo's commedia dell'arte troupe perform in the Piazza San Marco.  On Carnival Day, Zan Polo reluctantly gives his grandson a small part, and Angelo rushes off, bursting with ideas, to visit the mask and costume makers and Aunt Rosabella's farmyard.  Things don't go quite as planned for Angelo – but that afternoon he redeems himself and revives his family's fortunes in a most surprising way.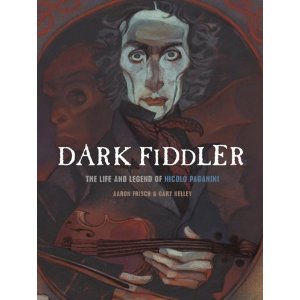 Dark Fiddler, by Aaron Frisch & Gary Kelley
From Book Jacket:  "You may not believe half of what I am telling you, and I am not telling you half of what there is to be told."  So noted a critic for the London Times in 1831 in describing a performance by Italian violinist Nicolo Paganini.  Enveloped in shadowy folktales and trailed by the rumor that the Devil guided his bow hand, Paganini was a ghost story even when he lived.  His skills were so marvelous, his stage presence so otherworldly, that he defied any rational explanations available to audiences of the early nineteenth century.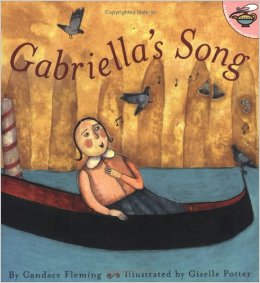 Gabriella's Song, by Candace Fleming
From Book Jacket:  Among the winding canals of Venice, something wonderful is happening!  There's a sweet song on everyone's lips – a song that began with a little girl named Gabriella.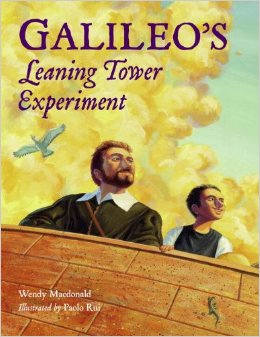 Galileo's Leaning Tower Experiment, by Wendy Macdonald
From Book Jacket:  Every week Massimo the farm boy delivers lunch to his uncle – by dropping it off a bridge onto his uncle's boat.  One day a stranger notices something odd about the way the food falls.  The heavier cheese and the lighter bread land at the exact same moment.  How can this be?  The stranger is the young professor Galileo.  Together he and Massimo start to explore the way objects fall.  What happens if you drop a feather and a hammer?  A rock and a sheet of paper? To test their ideas, they conduct one of the most famous experiments of all time.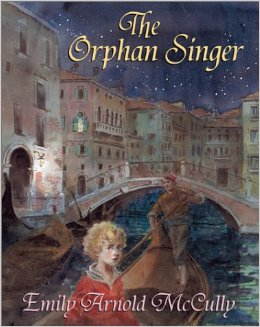 The Orphan Singer, by Emily Arnold McCully
From Book Jacket:  Desperately poor, but certain of their daughter's talent, Mama and Papa Dolci bring Caterina to Venice's famous Pieta, a place where foundling girls can hope for the greatest musical training in Europe.  Sure enough, her talent shies there.  She has the voice of an angel and the attention of the great Maestro Vivaldi.  But she is also rambunctious and often in trouble for breaking rules.

  Pages of Music, by Tony Johnston. Illustrated by Tomie dePaola
From Book Jacket:  Long ago a painter and her son, Paolo, visited the poor but beautiful island of Sardinia, and a shepherd shared with them his thin, hard bread called fogli di musica, pages of music.  When the mother offered to pay, the shepherd smiled, took up his pipes, and filled the air with notes so sweet that Paolo danced and sang with joy.  Many years later Paolo, a gifted composer and conductor, still hears in his heart the shepherd's pipes and has a wonderful idea.  He brings his entire orchestra to the island, and on Christmas morning shares with the shepherds his own "pages of music."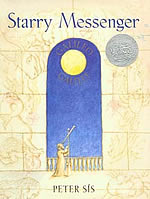 Starry Messenger, by Peter Sis
From Book Jacket:  In every age there are courageous people who break with tradition to explore new ideas and challenge accepted truths.  Galileo Galilei was just such a man – a genius – and the first to turn the telescope to the skies to map the heavens.  In doing so, he offered objective evidence that the earth was not the fixed center of the universe but that it and all the other planets revolved around the sun.  Galileo kept careful notes and made beautiful drawings of all that he observed.  Through his telescope he brought the stars down to earth for everyone to see.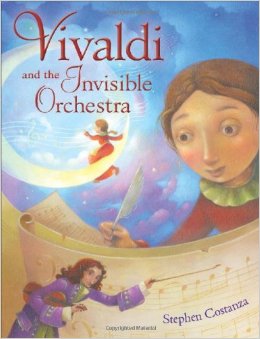 Vivaldi and the Invisible Orchestra, by Stephen Costanza
From Book Jacket:  Antonio Vivaldi is a dreamer, and so is the orphan Candida.  Every day, Vivaldi composes a new orchestral piece, and every day, Candida transcribes his masterpiece into sheet music for the orphan girls who make up the Invisible Orchestra.  Nobody notices Candida or appreciates her hard work.  One day Candida accidentally jots her daydreams in the margins of the sheet music.  The players laugh at her words, but Vivaldi finds her poetry so inspiring he creates a concerto.  So Candida, the girl in the shadows, finally gets noticed for her own talents.
Chapter Books and Novels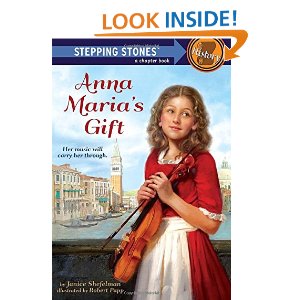 Anna Maria's Gift, by Janice Shefelman
From Book Jacket:  After her father's death, Anna Maria is sent to the Pieta, an orphanage in Venice.  She misses her father, but at least she will always have the violin he made for her.  When she plays it, she hears his voice.  Luckily, the Pieta is not just any orphanage.  It's also a famous music school, and the teacher there is the great composer Antonio Vivaldi.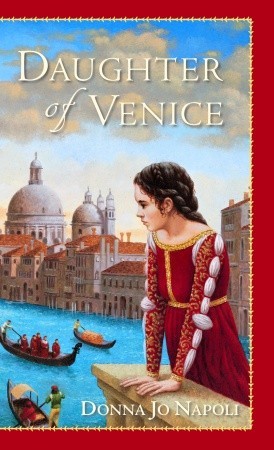 Daughter of Venice, by Donna Jo Napoli
From Book Jacket:  In the Venice of 1592, Donata is fortunate to be a daughter of a great noble family.  But her life is narrow: Noble girls are protected from the rest of the world, and from education.  And, as a younger daughter, she will never marry.  Only one girl of her family will wed.  Her fate will be seclusion in a convent.  But Donata longs to know the Venice beyond her balcony, beyond what she sees as she glides, veiled, down the canal in a gondola.  She is hungry to be tutored like her brothers and to see the Venice she has only glimpsed on the map in her friend's home.  Donata comes up with a daring plan to escape the palazzo and see the world before she is shut away forever.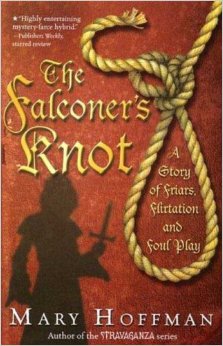 The Falconer's Knot, by Mary Hoffman
From Book Jacket: Sixteen-year-old Silvano da Montacuto has a very good life.   Adored by his noble parents, he is handsome and accomplished and rides through his home of Perugia, Italy, with his hunting falcon, Celeste.  But when Silvano is accused of a murder he did not commit, he is kept in a Franciscan friary, where he waits anxiously for his name to be cleared.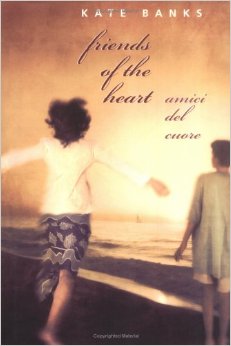 Friends of the Heart, by Kate Banks
From Book Jacket:  Ollie is a great whistler, while Lucrezia can't whistle at all.  Ollie has traveled the world, but Lucrezia is afraid of the dark and hates goodbyes.  Yet, despite their differences, Ollie and Lucrezia have been best friends forever.   When Ollie is eight, he moves to Milan, and Lucrezia feels as though her world has ended.  But their friendship blooms, against the backdrop of beloved family and beloved places, until they are thirteen and a change in plans alters Lucrezia's life forever.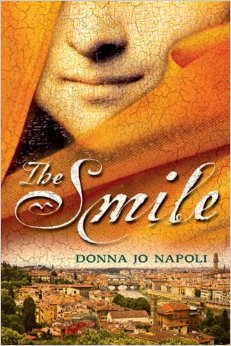 The Smile, by Donna Jo Napoli
From Book Jacket:  She is called Lisa, short for Elisabetta.  When Elisabetta is fifteen, she will be betrothed to one of the nobles of Florence.  Hopefully he will not be too old, or too mean, or too ugly.  She longs for romance, to marry for love, but she knows that this is not the fate of most girls like her.  Even though she does not think she's beautiful, Elisabetta catches the eye of her father's famous friend, Leonardo da Vinci, who insists he will one day paint her portrait.  It is Leonardo who introduces Elisabetta to Giuliano de' Medici.  He is heir to the most powerful and wealthy family in Florence.  He is young and fair and swears his love to the girl he calls Monna Lisa.  But Florence is changing, and as Elisabetta soon finds, it is a dangerous time to love a Medici.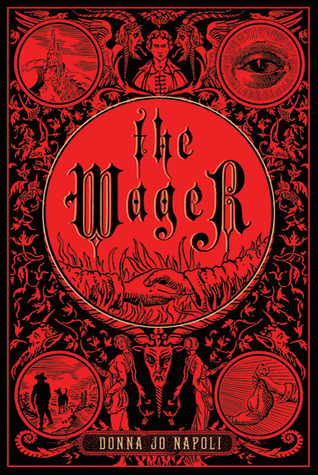 The Wager, by Donna Jo Napoli
From Book Jacket:  Don Giovanni is no beggar.  A few months ago he was the wealthiest and handsomest young man in Messina, until a tidal wave washed away everything he owned.  Though he's now homeless and poor, he still has his pride – and his good looks.  Yet winter is coming, and Don Giovanni has nowhere to go, nothing to eat.  When a well-dressed stranger offers him unlimited wealth in exchange for a simple sounding wager, Don Giovanni knows he shouldn't take it.  Only the devil would offer a deal like this, and only a fool would accept.  But Don Giovanni is desperate.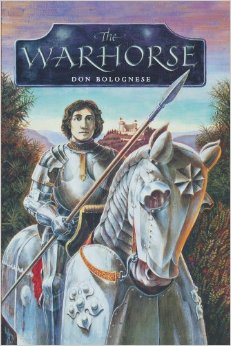 The Warhorse, by Don Bolognese
From Book Jacket:  Fifteen-year-old Lorenzo Arrighi, the son of the duke's master armorer, shows a great deal of talent for his father's craft, but he longs for adventure and the glory of battle.  His father forbids him to go to war, but when Lorenzo learns of an attack planned against the duke, he and his beloved warhorse, Scoppio, are suddenly plunged into the midst of a fierce conflict between two rival cities.
Non-Fiction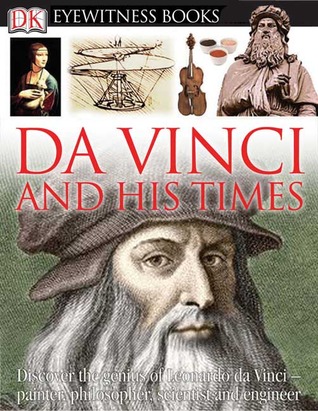 Da Vinci & His Times, by Andrew Langley.
Part of the DK Eyewitness series, this book lets readers be an eyewitness to the story of an extraordinary painter, scientist, philosopher, and engineer, and the remarkable times in which he lived.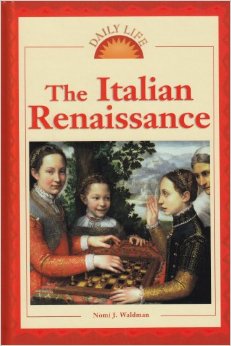 The Italian Renaissance, by Nomi J. Waldman
From Book Cover:  The Daily Life series explores history and contemporary life through the everyday experiences of people within a particular community and time period.  The books examine topics such as education, food, clothing, religion, social status, and other aspects of daily life.  Each book contains primary source quotes, full-color photographs, an annotated bibliography, and index.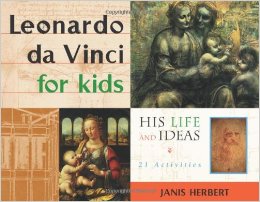 Leonardo daVinci for Kids, by Janis Herbert.
From Book Jacket:  Leonardo daVinci was a great inventor, military engineer, scientist, botanist, and mathematician, as well as a consummate painter and sculptor.  Children will love learning about the man who painted the Mona Lisa and invented the bicycle among countless other machines – the armored tank, diving suit, and airplane – centuries before they were built.  History, science, and art come alive in this book as children learn about the Renaissance and the Plague, simple machines and the mystery of flight, and the use of perspective and vanishing point in painting.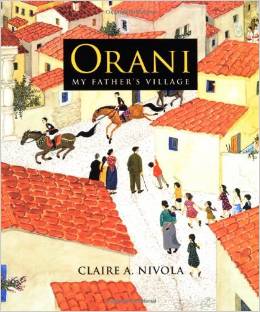 Orani:  My Father's Village, by Claire A. Nivola
From Book Jacket:  As a child, Claire A. Nivola loved visiting Orani, a tiny village nestled among the mountains of central Sardinia in the heart of the Mediterranean.  It was there that her father had been born, one of ten children in a family so poor that he had to share a bed with five of his siblings.  And it was there, when Claire returned with him years later, that she learned about life and death, about the ways of nature and of the human family.
  Pompeii:  The Day a City Was Buried, by Melanie & Christopher Rice
Part of DK's Discovery series, this book is jam-packed with photographs, illustrations, and factual tidbits about the city of Pompeii and the famous eruption of Mt. Vesuvius.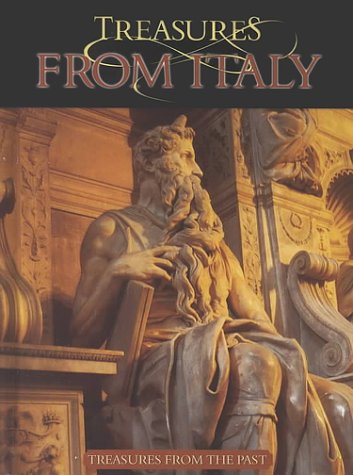 Treasures From Italy, by David & Patricia Armentrout
From Book Jacket:  Did you ever wonder what life was like 200 or even 2,000 years ago?  Can you imagine growing up in a time when there were no televisions, telephones, or cars?  How did news travel from one town to the  next?  What did children do for fun?  What kind of food did people eat thousands of years ago?  Treasures from the past have revealed many secrets about our world.  Scientists are working hard to reveal even more.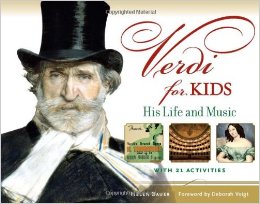 Verdi for Kids, by Helen Bauer
From Book Jacket:  Giuseppe Verdi dominated Italian opera for 50 years, and his operas are performed throughout the world today.  Verdi for Kids offers young readers an accessible, behind-the-scenes peek into the exciting world of opera and traces Verdi's path to fame, delving into the great composer's childhood, musical training, family tragedies, and professional setbacks and successes.