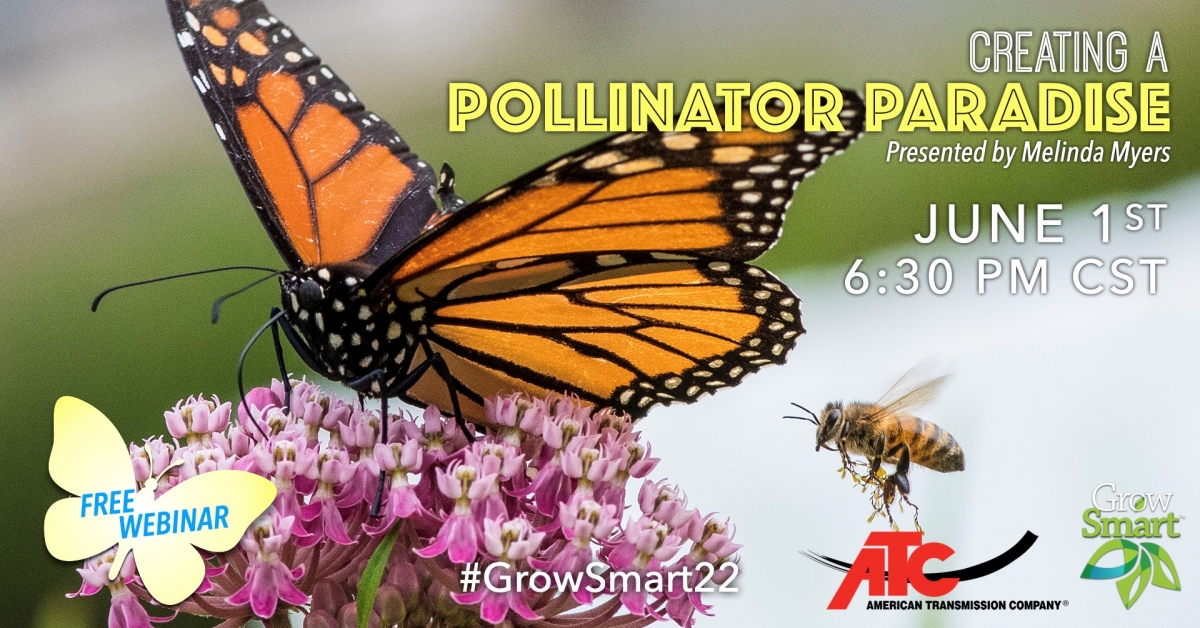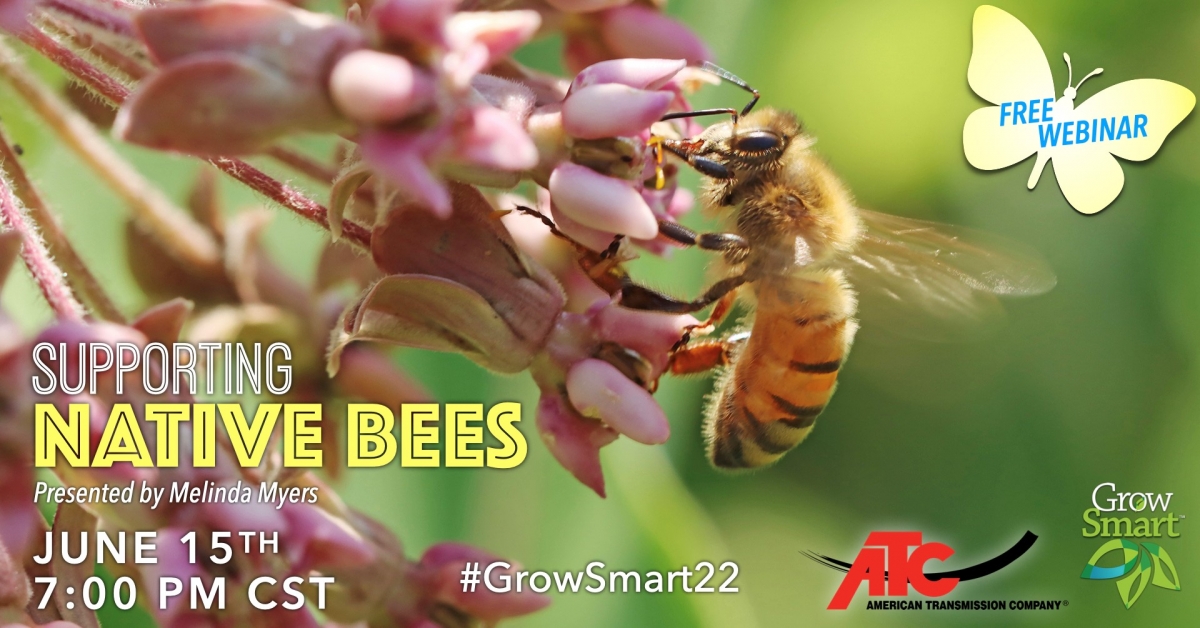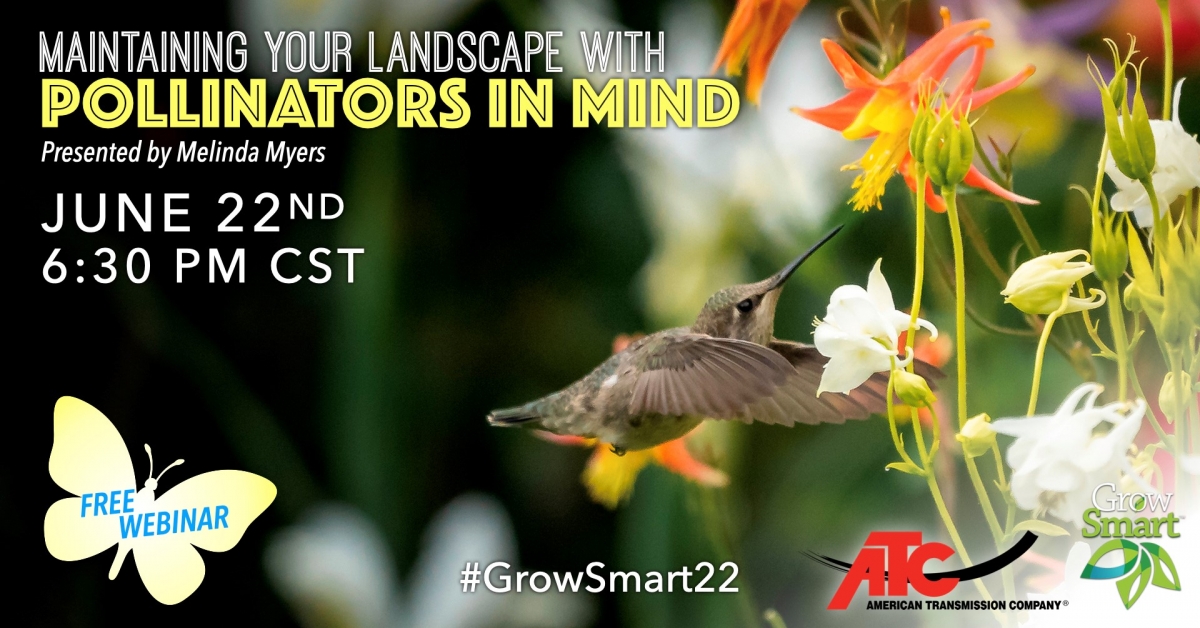 June is National Pollinator Month!
We invite you to join gardening expert and author Melinda Myers for a series of three FREE webinars throughout the month of June.
June 1, 2022 @ 6:30 PM - Creating a Pollinator Paradise 
Whether planting a garden, enjoying the beauty of your landscape or sitting down to a delicious meal, you have bees, butterflies, and other pollinators to thank. These essential members of our ecosystem are responsible for much of the food and beauty we enjoy each day. Create the right habitat and you can fill your landscape with bees, butterflies, birds, and other pollinators. We'll discuss plant selection, design strategies and plant care to help attract and support pollinators.  Soon you'll be enjoying their beauty and increased productivity in your garden!
Click here to register for Creating a Pollinator Paradise
June 15, 2022 @ 7:00 PM - Supporting Native Bees
The plight of the honeybee has been in the news for years, but our native bees are just as important for the pollination of many of the flowers and foods we eat. There are nearly 20,000 known bee species in the world – 4,000 of them are native to the United States and 500 have been identified in Wisconsin. Learn more about these important pollinators and how to attract and support them in your gardens.
Click here to register for Supporting Native Bees
June 22, 2022 @ 6:30 PM – Maintaining Your Landscape with Pollinators in Mind
You can have a landscape that you and pollinators enjoy. A few changes to the way we maintain our plants and manage insect pests and diseases can help create a safe environment for pollinators. We'll cover pollinator-friendly care to keep your landscape healthy and looking its best throughout the year. Then we'll explore ways to manage the space without harmful chemicals to keep plants and visiting pollinators healthy.
Click here to register for Maintaining Your Landscape with Pollinators in Mind
All webinars will be hosted on Zoom.  Participation is free, but registration is required.  Thank you to American Transmission Co. for sponsoring these events.