(An artist's rendering of the interior of the new library.)
What will the new library look like?
The following design concepts were presented to the Village Board at the January 5th meeting.  For full details, please visit the Concept and Budget Report Link (on the History & Archives page).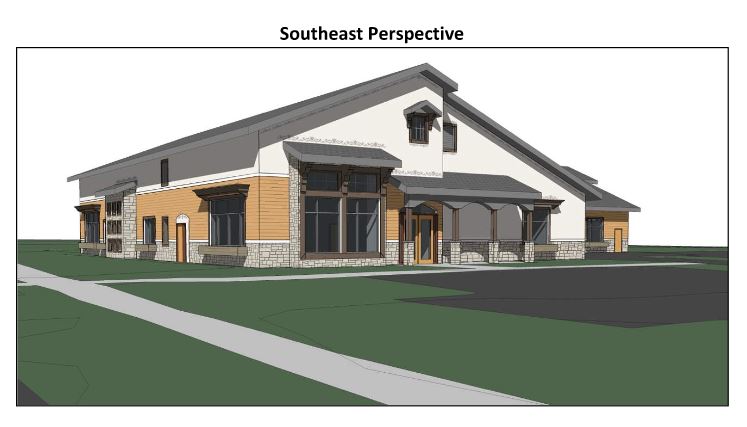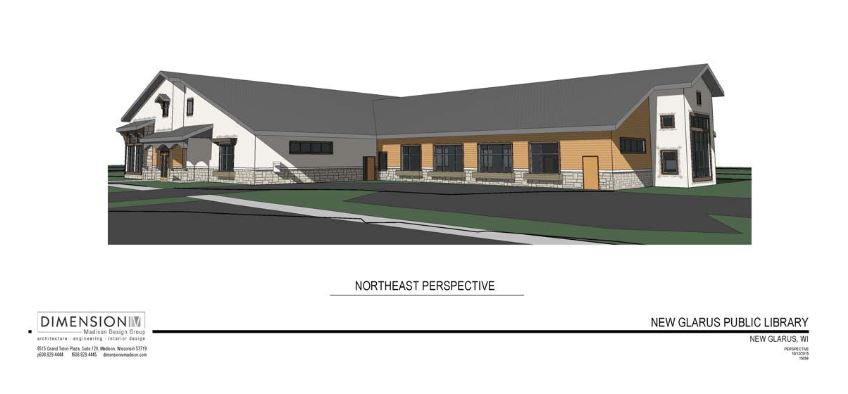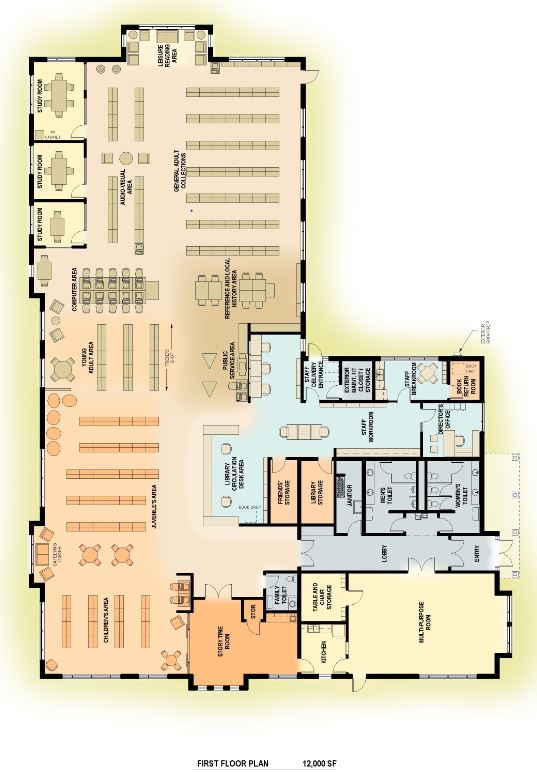 New Glarus Village Board Commits to Construction Timeline for New Library
2018 will be an important year for the efforts to build a new library in New Glarus.
In a resolution passed by the New Glarus Village Board on December 5, 2017, the long-delayed issue of construction a new library facility was affirmatively addressed.
The Village Board gave the Library Board two performance goals in order for work on a new library to continue:
1. The first and most important goal is to raise $1 million, with $950,000 being cash-in-hand by the end of 2018.
2.  If that goal is met, then by June 2019, construction plans, including cost estimates and bids, must be completed for the construction of the new library to proceed.
One million of the construction cost is a promised contribution from the village.  To date, a committed capital campaign group has secured donated funds totaling over $760,000 cash-in-hand.  The group is enthusiastic and confident that now, with this renewed commitment from the village and a timeline, they can raise the necessary funds to build a new library that will serve all citizens well.
For operating costs, an separate and ongoing fund-raising effort will be undertaken to supplement the amount provided by the village.
New Glarus Library patrons have long remarked on both the excellent service and yet woefully inadequate facilities of the current library, currently housed in the New Glarus Village Hall.  A new facility has been the dream, hope, and desire of many in the library service area for many years.