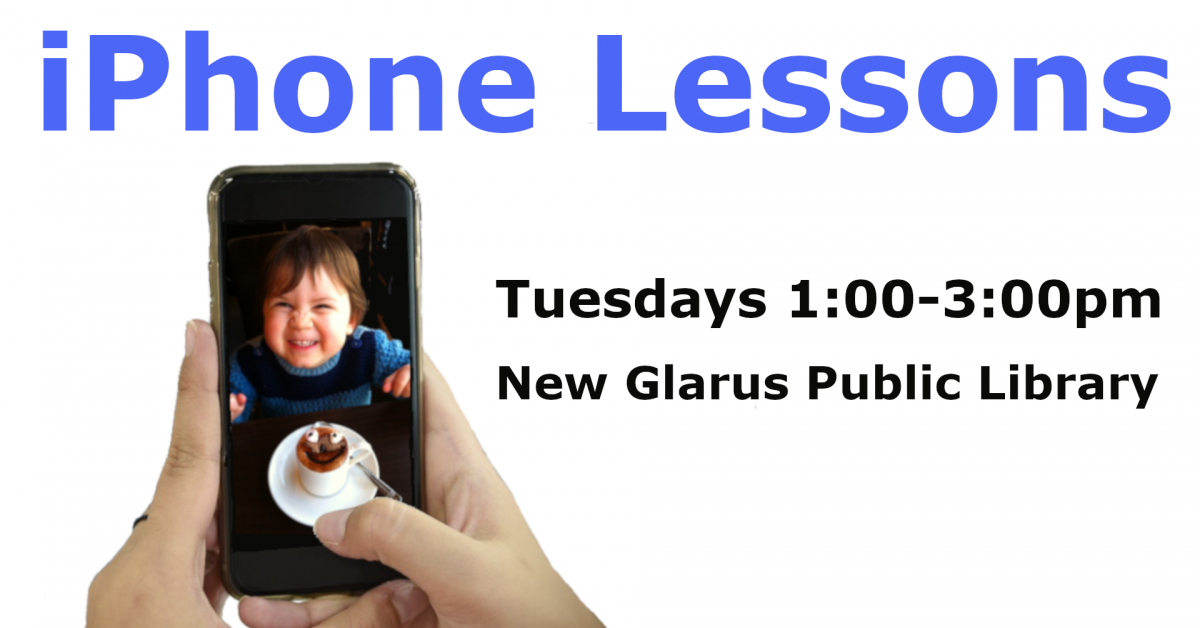 On the table before you is a smooth, seamless box. There are pictures inside, and letters you really want to read, but you haven't been able to get the thing open. Around you, at other tables, people are happily sorting through their stacks of snapshots and correspondence, but you didn't see how they got to them, and you don't want to ask. You want to show them that you have these things too, and you know they're in there.
If this is how your iPhone makes you feel, Claudia wants to help so you can use it to connect to your friends and family. Beginning May 14th, she'll be offering iPhone lessons in the library each Tuesday from 1:00-3:00 pm. She'll try to accommodate walk-ins, but we recommend that you reserve a space by calling 608-527-2003.
All iPhone questions are welcome – from sharing pictures to texting your grandkids, or even just unsubscribing from pesky email notifications. Bring your iPhone, charger cable, glasses, passwords, and list of questions.
At this point iPhones are the only topic, but if you want to learn about other kinds of phones or devices, let us know that too! It might be something we can add in the future.