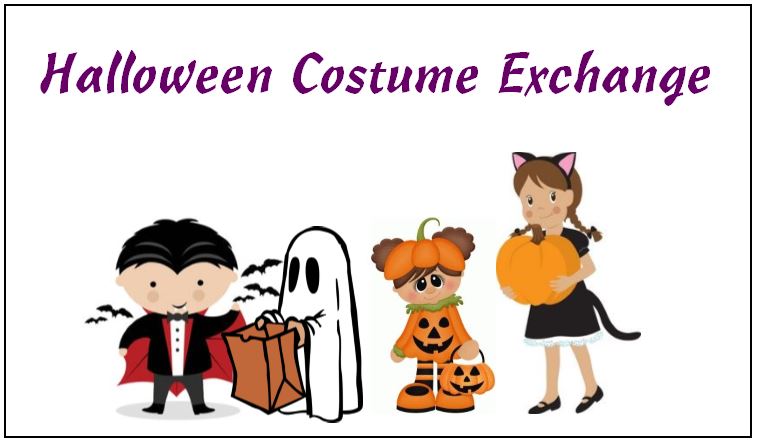 Saturday, October 8th
10 AM to Noon
Looking for a way to save a bit of money this Halloween season?  We can help with that!  The library's Halloween Costume Exchange is back for 2022!
Here's how it works:
1. We are now accepting donations of clean, gently used Halloween costumes and accessories.  You may drop off your donations during regular library hours indoors or at the window.
2.  On Saturday, October 8th, bring the kiddos to the library between 10 AM and Noon to look through the costumes and see if you can find a great, new-to-you costume for Halloween.
That's it! That's all there is to it!  The exchange is open to anyone in the community and everything is free of charge!
We are happy to accept donations of costumes/clothing items, accessories, hats, wigs, and masks.  (Please, no makeup or fake teeth.)  All sizes are welcome, from infant through teens.  
You may donate items even if you don't plan to come to the exchange, and you may come to the exchange even if you're unable to donate.
Questions?  Please contact us at staff@ngpl.org.