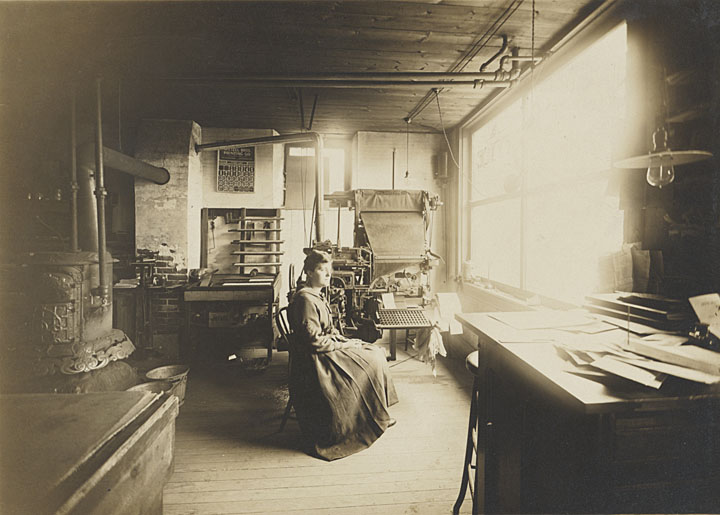 Printing office of the New Glarus Post (circa 1913)
The library is thrilled to announce that historic issues of the New Glarus Post are now available online through the Archive of Wisconsin Newspapers!
That's right!  Whether you're tracing your roots, researching a project, or are just curious about what New Glarus was like way back when, it's now easier than ever to find what you're looking for.  Issues of the New Glarus Post are now available online, beginning with the first English-language papers in September of 1912, and continuing through the end of 1933.  
This project was made possible through a generous grant from the New Glarus Community Foundation.  In the coming years, we hope to secure the funding necessary to continue the digitization project.
Visit BadgerLink's Archive of Wisconsin Newspapers and click on "Search Historical Newspapers" to get started.