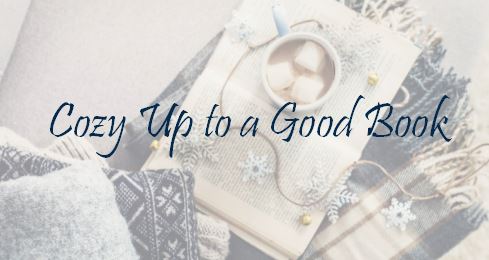 The winter reading program returns January 3rd!
It's almost that time of year again... time to Cozy Up to a Good Book!
The New Glarus Public Library's winter reading program will run from January 3rd through February 28th.  No registration is required, and the program is open to all interested adults.  Here's how it works:
Step one:  Read a book.  Any book.  It can be fiction or non-fiction.  Graphic novels are cool too.  Print books, audiobooks, and e-books all count.
Step two:  Write a brief book review.  Just a few sentences.  (No need for flashbacks to high school book reports.)
Step three: Submit your book review entry to the library.  Paper entry forms will be available at the library, or you can download and print from home.  Or use our handy online form.  Whichever you prefer.
Step four:  Win a prize!  Every entry earns you a scratch off ticket and a chance to win awesome prizes.
The final day to submit entries is Monday, February 28th.  All prizes must be claimed in person by Saturday, March 5th.  (We are unable to mail scratch-off tickets or prizes.)  Book reviews may be shared on Facebook (no last names will be used).
Many thanks to the Friends of the Library and The Bramble Patch for sponsoring the winter reading program!
Take a look at a sampling of this year's amazing prizes!