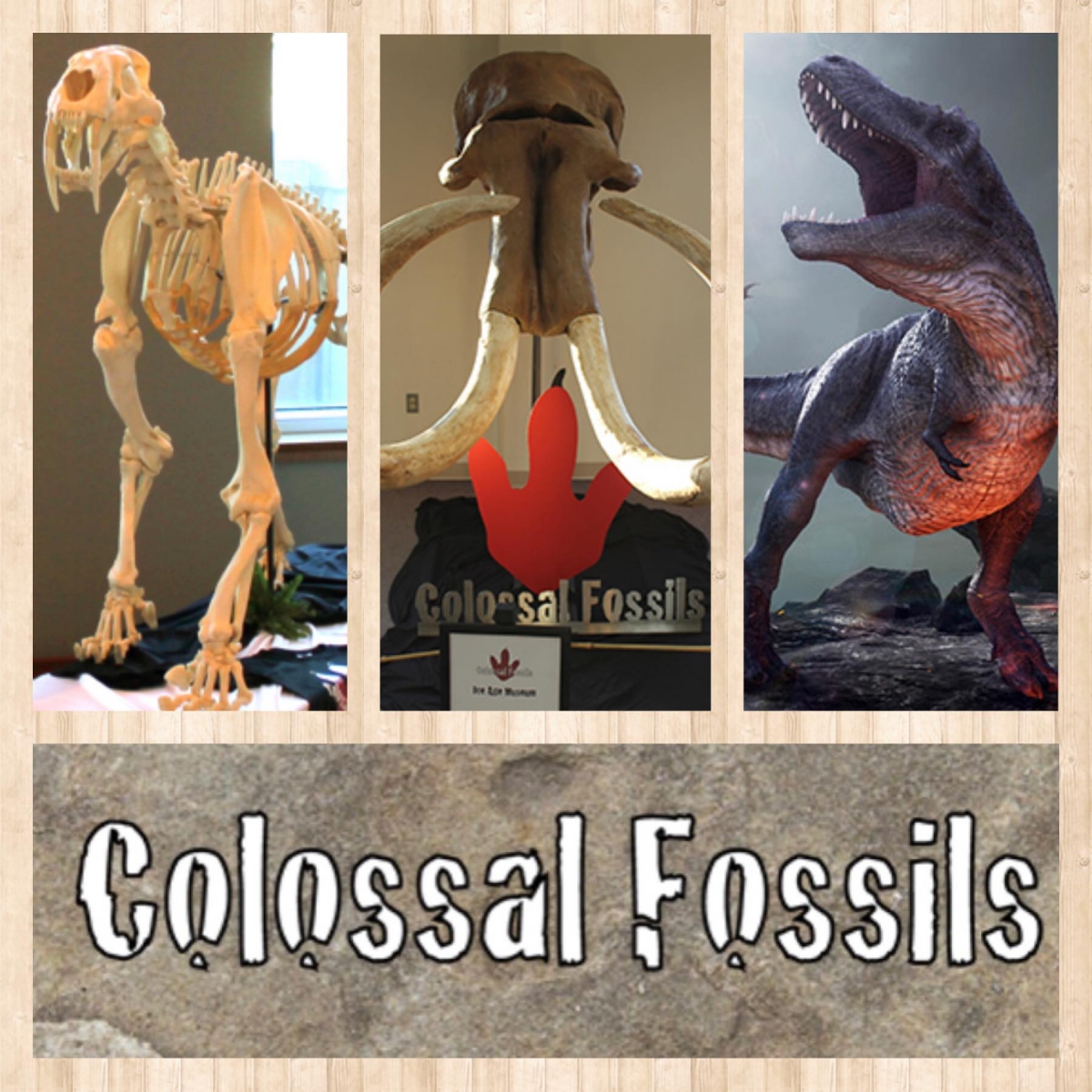 Are you ready for Dino-vember?!?
We are very excited to partner with Colossal Fossils and bring dinosaurs & fossils virtually right into your home! During the month of November, every Wednesday from 4:45 to 5:45 PM, we'll be Zooming LIVE with Colossal Fossils. There will be a 45 minute presentation followed by a 15 minute question & answer time where kids can participate live! Get ready to learn about predators and their prey, tyrannosaurus rex, ice age giants, and sea monsters! 
Please keep in mind live spaces are limited, you'll be committing to Zoom presentations on November 4, 11, 18, and the 25th. Pre-registration is required, please fill out the google link below.  If you're not able to attend live, the presentations will be recorded and available to be viewed for 48 hours following the live session. Please still fill out the google link if you prefer to watch the recordings, that way we can email you the video links afterwards.