Image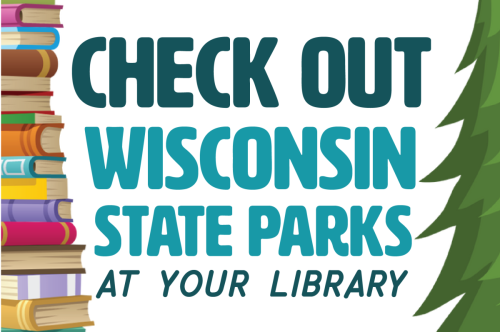 The New Glarus Public Library and the Wisconsin Department of Natural Resources (DNR) are working together to make state park and forest vehicle admission day passes available to library card holders in our community!
Starting after May 1st, library card holders at over 200 libraries across Wisconsin can check out a pass for free admission for one vehicle at any state park, forest, or recreation area where admission is required. The program ends December 31, 2023.
"The DNR is continually looking for innovative opportunities to bring more people to state parks and forests, and to ensure everyone in Wisconsin has access to our incredible natural resources," said Steve Schmelzer, Director of the DNR Bureau of Parks and Recreation. "By partnering with Wisconsin's library system, we can reach households who may not be as familiar with the wide array of opportunities Wisconsin's state parks and forests have to offer."
The program, Check Out Wisconsin's State Parks At Your Library, is a collaborative effort between the DNR, Wisconsin Library Association's Wisconsin Association of Public Libraries, Wisconsin Department of Public Instruction, and the C.D. Besadny Conservation Fund from the Natural Resources Foundation of Wisconsin.  
About the Passes
Beginning May 1st, and continuing throughout the summer and fall, the library will have a limited number of passes available for checkout each week.  These passes will be available beginning Monday morning and checkout is on a first come, first served basis.
These are single-day passes (no overnight camping) for all properties within the Wisconsin State Park system.  You must know the date of your visit when you check out the pass, as we cannot hand out open-ended passes.
Passes are good for personal vehicles with current Wisconsin license plates/registration.  Passes cannot be used on busses.
The state park passes do not include state trail access.  If you wish to go biking, skating, horseback riding, or skiing on state trails, you will need to purchase an additonal state trail pass at the park office on the day of your visit.  Hiking on trails does not require a permit.
Passes must be affixed to the lower left-hand windshield on the day of your visit.
Passes do not need to be returned after use.
Eligibility
Passes may be checked out by adult cardholders who either have a New Glarus address or use New Glarus Public Library as their home library.
Library card must be in good standing (not expired or blocked with more than $20 in lost/damaged fees).
Because there are a limited number of passes available, patrons are limited to 2 pass checkouts per family for all of 2023. 
Library cards are free to all Wisconsin residents with a current photo ID and proof of current address.  It only takes about 5 minutes to sign up, so what are you waiting for?
Learn more about the OutWiGo initiative
Activities for Kids (Provied by the Wisconsin Department of Natural Resources)
Ages 3-5                                  Ages 6-8                                  Ages 9+
Image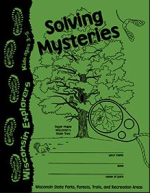 Image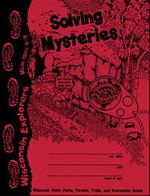 Image