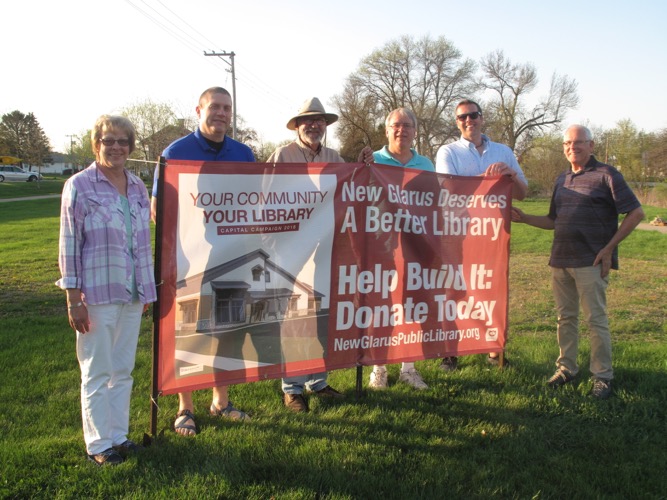 A new banner from the Capital Campaign at the entrance to the village states, "New Glarus Deserves a Better Library."
Did you know that New Glarus has the smallest library for its population of any community in our area?  A new building would provide room for community meetings and educational programming, quiet reading areas, study spaces and a dedicated area for children. It would also have a drive-through book return, easy access, and sufficient parking.
New Glarus deserves a better library and we hope you will join in the effort to get it built.  If you would like to donate, please click on the black "donate" button near the top of our homepage.
(At banner, from left to right: Linda Hiland, Library Board President; Kevin Budsberg, Library Board Treasurer; Mark Renner, Capital Campaign co-chair; Mark Janowiak, Capital Campaign co-chair; Shawn Dow, Village Board Trustee; Howard Cosgrove, Capital Campaign co-chair.)