Image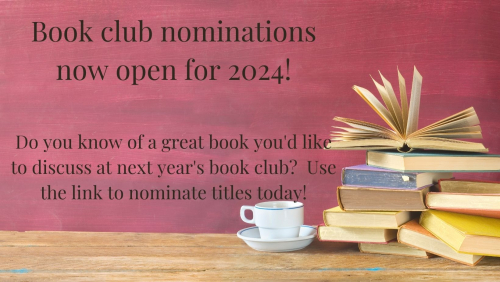 Nominations are now open for the 2024 book club reading list!
If you know of a great book that you'd like to discuss next year, please use this link to submit your suggestion.  You may submit as many titles as you want.
Please keep in mind that not all suggestions will make it to the final ballot.  Library staff will assess each recommended title for availability and to determine if it has been read/voted on in the past.
The nomination period will end September 30th.