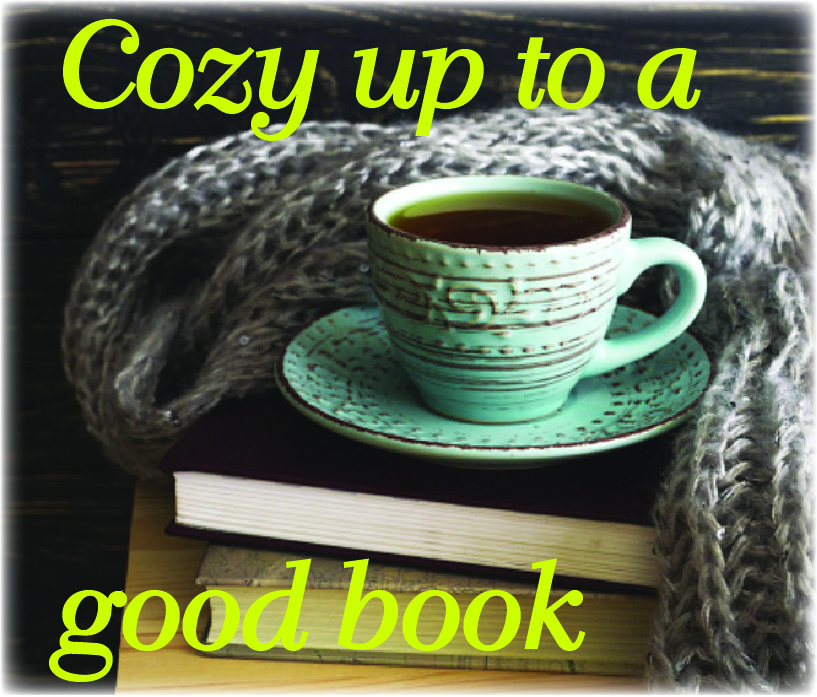 This winter we invite you to Cozy Up to a Good Book!   Our new winter reading program for adults kicks off on January 3rd.  Participation is simple.  Pick up an entry form at the library.  Read and record 3 books, and write us a quick, 2-sentence review of one of those books.  Then return your entry form at the library desk.  No registration or library card is required, and you may enter as many times as you wish.  The final day to turn in entries is Saturday, March 11th.
Each reading log completed counts as an entry in the grand prize drawing, to be held on March 13th.  We will also be holding weekly door prize drawings.  And what are we doing with those book reviews, you ask?  Selected reviews will be posted on our Cozy Up to a Good Book bulletin board and on our Facebook page.
To encourage family reading, we will also be hosting a winter reading program for K-12 students.  Do you have young children who aren't yet in kindergarten?  Then we invite you to enroll them in our 1,000 Books Before Kindergarten program.
Questions?  Send your inquiries to staff@ngpl.org or call us at 527-2003.
This program is sponsored by the New Glarus Community Foundation, Piranga Candles, Brenda's Blumenladen, Kinderladen, the New Glarus Yoga Center, New Glarus Hometown Pharmacy, Touch of Relief Spa, and Culver's of New Glarus.