Information from the June 30th Library Board Informational Meeting can be accessed on the Village website.

Know Your Library: Continuing to Move Forward
At the January 5, 2016 Village Board meeting, the Library Board provided a thorough report to the Village Board, outlining many aspects of the library project, including building plans, budgets for building and operating the new building, and details on fundraising (the entire report remains available at tinyurl.com/hjcegng).  In response, the Village Board voted that the Library Board had not met its obligations and moved to rescind the Resolution of May 2015 and postpone the borrowing until a new agreement can be reached with the library board. 
This is clearly disappointing news for the Library Board and library employees, library supporters, donors to the building project, volunteers of library-supporting activities, and residents who voted in favor of Glarner Park as the site and borrowing for a new library in the 2014 village-wide referendum. 
The Library Board has one important message: we are continuing to move forward, and we are not giving up the goal of a library for everyone.  To reinforce this message, fundraising activities will continue, and partial profit days are being planned with local businesses for the warmer months of 2016.  Of importance, the Village Board directed village staff to prepare a land agreement to transfer Glarner Park to the library.  The Library Board is eagerly awaiting this agreement, which is anticipated in February 2016.
– Submitted by the New Glarus Library Board of Trustees

What will the new library look like?
The following design concepts were presented to the Village Board at the January 5th meeting.  For full details, please visit the Concept and Budget Report Link (in the sidebar to the right).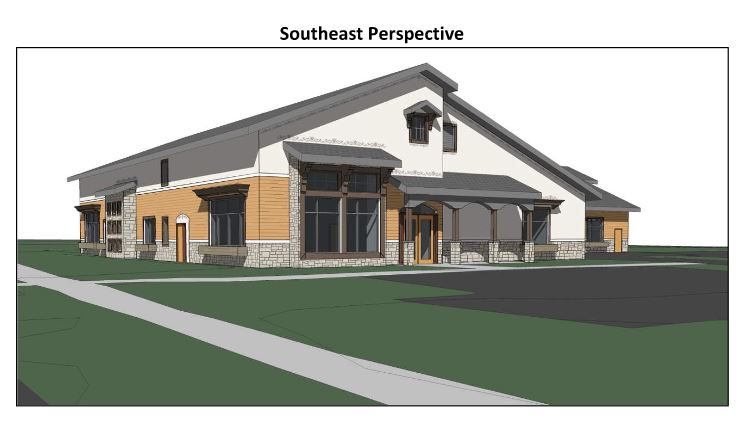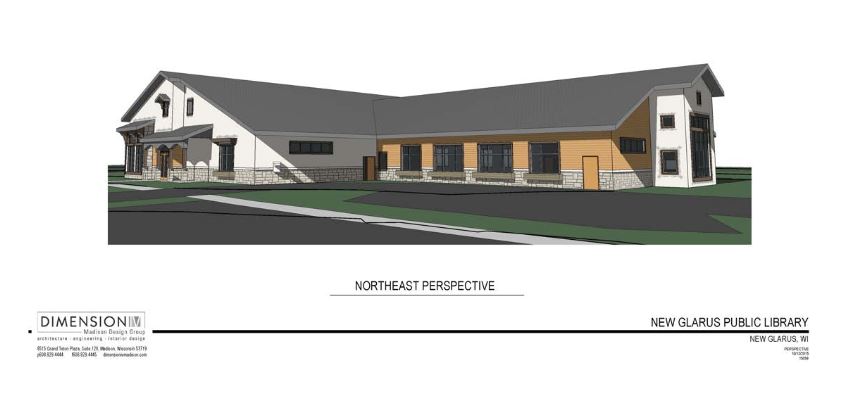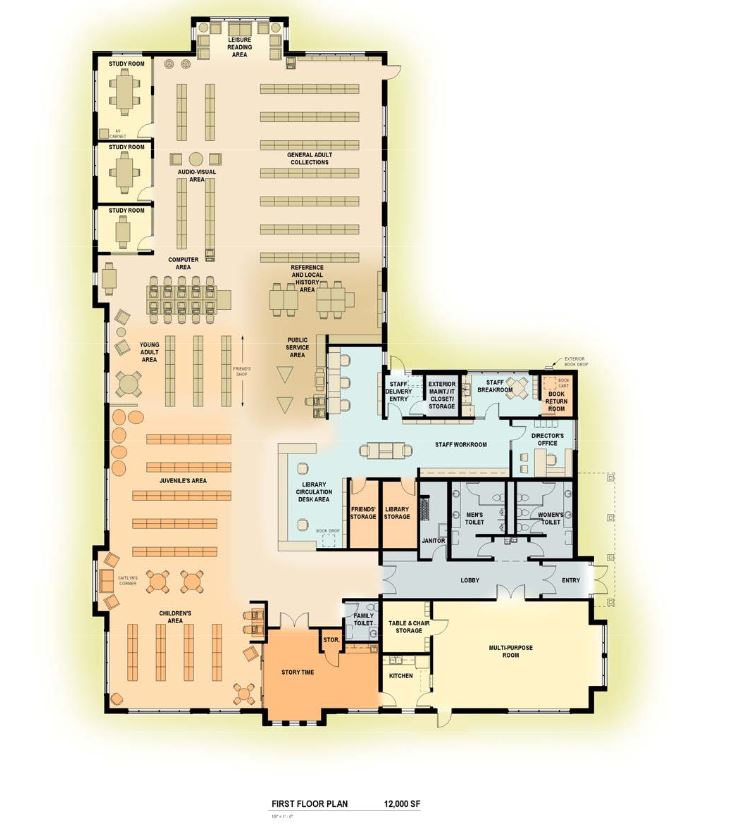 Our vision for the new library building
On May 5, 2015 the New Glarus Village Board unanimously passed a resolution that reflects the results of the 2014 referendum on the library building project.  Specifically, the New Glarus Village Board has endorsed Glarner Park as the new downtown home of the library, and has agreed to reserve $1,000,000 in borrowing capacity for the library project.
The library building committee is currently working with architects to draw up a building plan for the new library.  We will be posting pictures as they become available.  Stay tuned for more information coming January 2016!