At our Farmer's Market booth, we asked folks for suggestions for a name for our library bear - and people really gave us some good ones!
The winning name is Jelly.
Let me tell you, Jelly is a prolific reader! While Jelly was waiting for a name, we caught him reading a wide selection of books from our picture book collection!
So far, he's read:

Wonder Bear by Tao Nyeu 
The Rainbow Fish by Marcus Pfister
Old Bear by Kevin Henkes
Mike Mulligan and His Steam Shovel by Virginia Lee Burton
And today, we caught him with our Peanut Butter and Jelly Kit!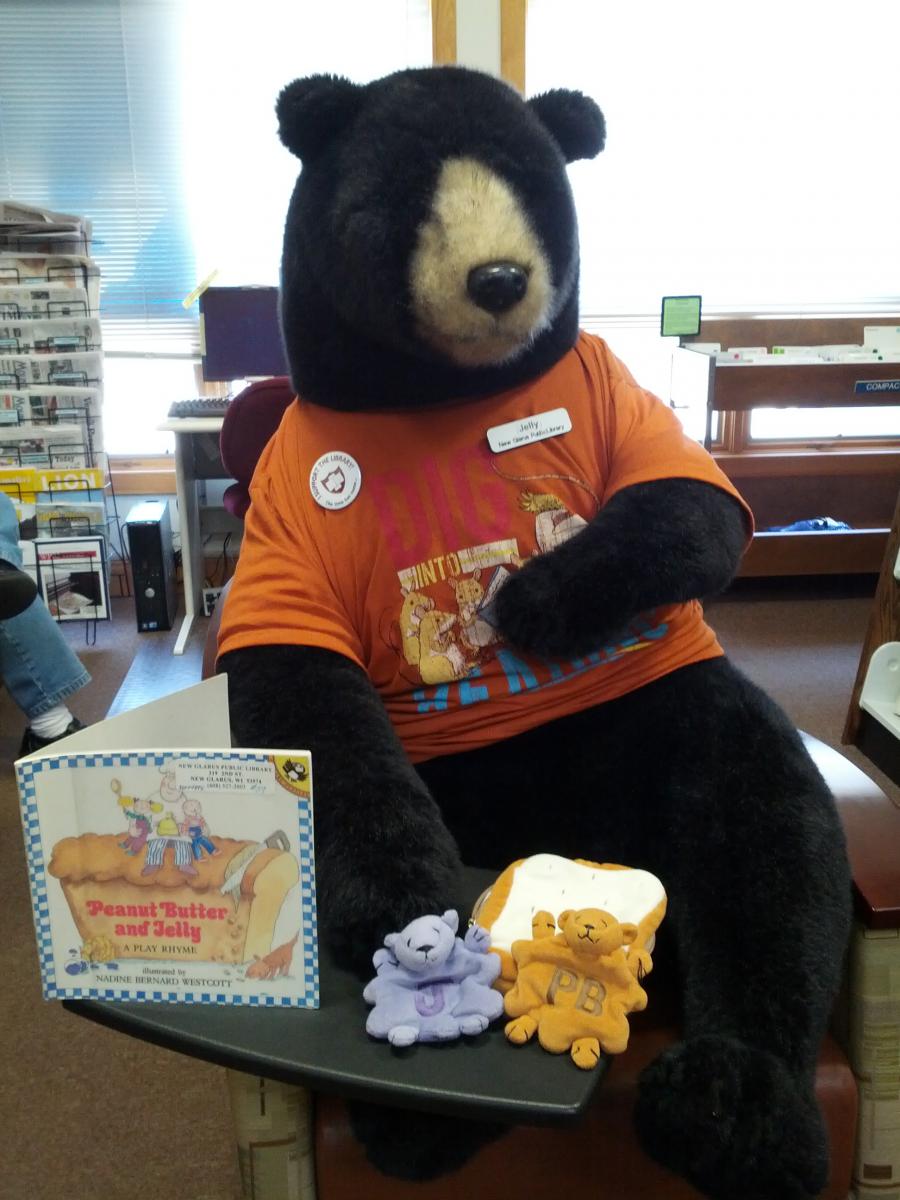 Check back regularly to see what Jelly is up to!