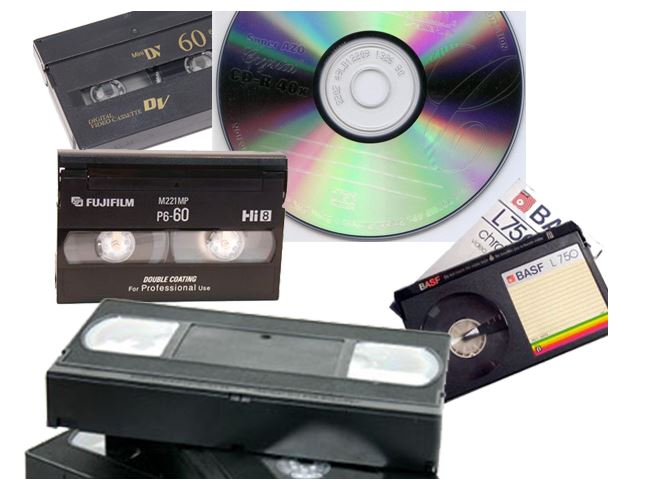 Convert your home movies to DVD!
May 14th-19th
Do you have old home movies on VHS or Camcorder tapes?  Would you like to convert them to DVDs for the next generation to enjoy?  We can help with that!
We will have DVD converting equipment on loan from SCLS during the week of May 14th.  During this time, you may drop off home movies and library staff will convert them for you.  Because videos are converted in real time, we are limiting patrons to 6 hours of video for the week.  If we have enough demand for the equipment, we will borrow it again later this year.
You may bring in VHS or Camcorder tapes.
If you are using a Camcorder tape, please bring the VHS adaptor or the camera itself.
You may not convert copyrighted materials such as movies or TV shows.
You will need to bring in a blank DVD-R or DVD-RW to save your recordings.  (Not sure about how much time you can record on a single DVD?  Check out this article.)
Please contact the library at 527-2003 to reserve a time slot.